F500 Global Management Consulting Company
Simplifies Real Estate Strategy for Market Expansion
This global management consulting company ranks on Fortune's Global 500 list. It is also one of Fortune's top 100 places to work; it's listed on the S&P 100, and it's a top 5 information technology company. This company solves clients' needs across strategy, consulting, digital, technology, and operations. The company has close to 400,000 employees worldwide, in 120 different countries.
This Fortune 500 Company's digital team was looking for unique spaces to fit their model for entrepreneurial, creative space. They required full access to common areas and breakout space for meetings. However, this space also needed to adhere to stringent corporate security requirements and high levels of connectivity. They needed space where employees could feel energized and work closely with clients. The potential for expansion was also a key requirement. In the past, the real estate team looked to one large serviced office provider for all their needs. But space in this provider's serviced offices didn't always fit the specific project team needs. And those spaces rarely captured the culture that the local teams were seeking.
This top management consulting company did not want to deal with different legal agreements as their teams were selecting operators to suit their needs in multiple cities. On top of that, reviewing individual service agreements at each location was arduous and it delayed the project timeline. The LiquidSpace
DASH License®
provided one license for all transactions, in every city. The DASH license provides standardized, flexible, client-friendly terms for all flexible office space across providers. DASH works for any type of space, from coworking to direct-from-building space. And, it significantly simplifies the transaction. It's also highly scalable by term length and deal size.
The real estate team at this company previously used LiquidSpace to solve for their
mobility
needs. This management consulting company turned to LiquidSpace to solve for their agile project space and regional expansion needs. With LiquidSpace, the team had access to a complete market view of office space across the country, when and where they needed it. Plus, they had a dedicated Space Expert work through expansion requirements and rent trends in each market of interest. These factors helped the client's teams select the right space for them.
As the team's requirements at each location expanded or changed, the teams worked with LiquidSpace to quickly increase their footprint. In Austin, the team went from 10 to 17 people in the course of 5 months. In New York, the team grew to 30 and decided to try two different centrally-located venues as their requirements evolved. The client is working with LiquidSpace on several expansion opportunities in San Diego, Los Angeles, Detroit, Bellevue, Missouri, and Virginia. Access to the LiquidSpace Network allows full market visibility and cost analysis before deciding on a move or expansion. And they also get a single flexible contract for all the different spaces. This allows the company to adjust their office footprint at the pace of their business needs.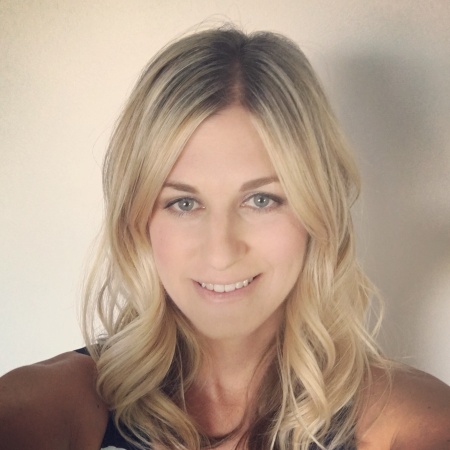 This management consulting company came to TechSpace looking for a space with flexible terms and the ability to scale. They needed a space that could hold up to their stringent corporate security policies, while still giving off the vibe of a modern start-up. They were drawn to our private suites, quiet office, and ability to keep their presence in our space confidential. However, it was the feel of the space and level of customer service that made them realize that TechSpace was the perfect home for their team.
Kim Marchbank
The Fortune 500 client selected
TechSpace - Austin
and
TechSpace - San Francisco
, both beautiful, amenity-rich, enterprise-ready spaces in prime locations. In New York City, this top consulting company selected
The Yard
because of the provider's top notch amenities, high-speed connectivity, and central location. The abundance of space types available on LiquidSpace allowed this Fortune 500 company to choose the right space for their team in each city, while enjoying centralized billing and one DASH license.