Scott the VP of Engineering at
Scale Computing
needed space, fast. His team faced 2 office fires in a span of a few weeks, one causing irreparable damage. After spending months to find their prior office space – one that met their unique needs and specifications – two fire disasters put them out of space. The first office fire occurred on a weekend, so no one was in the space at the time. Plus, having only incurred minimal damage, the team was able to move back into the office after minor repairs. Just three weeks later, the office suffered a second fire. According to Scott, the stain used on the floors, had leaked down into the floorboards and spontaneously combusted between the third and second floors, in the kitchen area. Thankfully, Scott's team was, again, out of harm's way.
The Scale Computing HQ is in Indianapolis, where most of the team is also based. But, Scott and the engineering team are based in San Francisco. When the second office fire incident occurred, it was a Wednesday, luckily the engineering team wasn't in the space during the fire. The SF-based engineering team was with the rest of the company in Indianapolis, attending an all-hands meeting.

Not only did the Scale Computing engineering team require office space right away, but these startup engineers had a specific set of needs. Scott recognized the popularity of shared spaces among other fast-growth teams. He saw them as an alternative to traditional coworking spaces, with similarly vibrant work environments. But, the team still required some private space, in addition to amenities like food.

"Honestly, every space I toured would have worked for us. But, the space we went with has a private room that's just the right size for our team. Plus, the space has food, which fits right in with our company's culture. It's been the perfect temporary fix for our office situation."
Scott noticed a trend in non-flexible leases. He saw other high-growth teams, particularly in tech, that moved into space twice the size of their current needs. They'd do this so to account for dynamic growth over the next five to ten years (which is around the standard lease time). It was tough for Scott to commit to a long term lease like that. Additionally, he didn't want to have more (or less) space than necessary for a portion of his entire lease. That's why flexibility made sense. Companies at any stage of growth can leverage the LiquidSpace network to monetize unused office space and unlock an additional revenue stream, with the click of a button.
Upon realizing the damage at their prior office, Scott immediately reached out to
CBRE
for help finding a temporary space. At the same time, the company sorted through this unexpected setback and worked to get back on track. Scott had previously worked closely with Tori Hockersmith, who's a Senior Director at CBRE. Realizing the immediate need for space, Tori sought the simplicity, speed, and real-time availability on the LiquidSpace Network. Together Scott and Tori leveraged the LiquidSpace platform to find the perfect office match.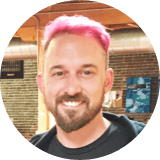 We needed a quick solution. Our CBRE broker, Tori, recommended LiquidSpace. I hopped on
LiquidSpace.com
on a Sunday and set up five tours for the following day. It was super easy. I just lined them all up, one every hour.
Scott
VP of Engineering and co-founder at Scale Computing
After several months of construction and repairs to their permanent space, Scott was able to return to their office home with his engineering team. He was pleasantly surprised how easy the entire process was.

"I was shocked at how simple and convenient it was to find space on LiquidSpace."

Another advantage of the LiquidSpace Network was the fact that Scott could sign a month-to-month agreement. Because repairs often take longer than expected, this flexibility meant that Scott could adjust to conditions outside of his control, without wasting money on unused space.