Real Estate Firm Leverages LiquidSpace Network & Platform
With 80+ years in business and dozens of buildings under management, The Swig Company has chosen LiquidSpace to streamline how tenants find and book their spaces. Using LiquidSpace increases the flexibility, simplicity, and speed during the Swig workspace discovery and transactional process. This enables Swig to more effectively and efficiently merchandize and monetize their spaces on flexible terms. Additionally, Swig has empowered their in-house brokerage team to utilize the LiquidSpace platform. Swig brokers are now able to close deals in days rather than weeks or months.
40k sq/ft
immediately bookable with
100k sq/ft
additional in the extended network

3-28
month term length
in completed deals
9%
of leads
close Nearly 1 out of every 10 leads ends up completing a deal from lead-to-book,
when a lead comes in until the deal is finalized
The industry's best end-to-end platform for finding and booking office space on flexible terms is LiquidSpace. Swig has leveraged the LiquidSpace technology and product suite to power their entire process. Swig has successfully deployed numerous LiquidSpace-exclusive products. This includes a complete strategic partnership around
Asset Manager
, a LiquidSpace tool built for flexibly managing bookings at multiple office assets in a portfolio. The partnership between Swig and LiquidSpace also gives potential tenants a
complete market view
into office space in their region. Those looking for space can refine their searches using multiple filters, an AI-guided discovery process, and the power of shareable Collections. Plus, there's the added benefit of a Network that's accessible from anywhere, whether on web, mobile, or app.
Swig has identified
altSpace
as its preferred fit-out service. The altSpace program layers the expertise and products from architectural and furniture providers into the booking process. This allows companies to customize their space for their needs as they make their decision. Swig has chosen altSpace because of the program's minimal TI costs, high-end design, and the potential for rapid deployment. All of these traits also appeal to high-growth companies, which are an ideal fit for offerings from Swig and LiquidSpace. Swig's altSpace alignment also includes 2 spec-suite locations, one at
444 Castro Street in Mountain View
and the other at
369 Pine Street in San Francisco
. These 2 locations have exemplified this program's flexibility, hosting tenants from as little as 3 months up to 2 or more years.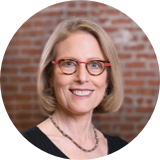 Building owners are beginning to understand the value of including flex office/co-working in their buildings and are more likely to consider incorporating it into their portfolio properties. Additionally, the expansion of flex office product offerings allow building owners to incorporate programs they determine to be best-suited to their specific project, submarket and customer base.
Deborah Boyer
Executive Vice President, Asset Management at The Swig Company
Since January 2018, the LiquidSpace booking engine has been a direct feature of Swig's website. By integrating a "Book It Now" button on The Swig Company's website, the process from finding to booking a workspace can move even faster. By exclusively using LiquidSpace technology to power bookings, Swig has demonstrated trust in the flexible office industry's most powerful booking engine. This groundbreaking partnership will illustrate how powerful a seamless, end-to-end platform can be when real estate firms adopt technology. Swig's forward-thinking approach to technology and their flexible office strategy sets the company ahead of other similar providers. This website integration is the latest proof of that.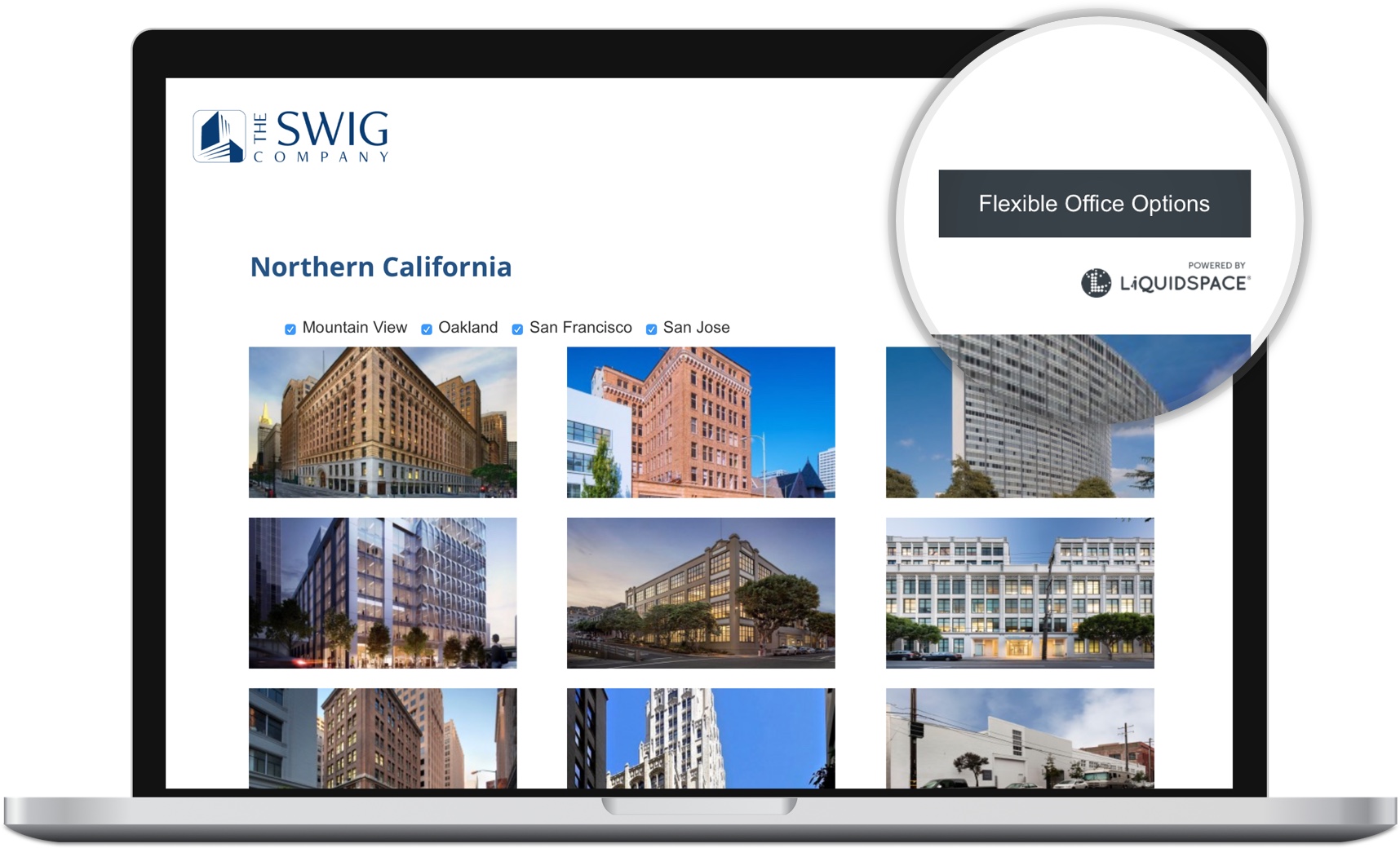 Companies seeking office space on flexible terms need a legal framework that's just as flexible. That's why Swig runs their transactions through the LiquidSpace platform, to give tenants the freedom and flexibility that comes with this unique legal framework. The
DASH License®
is a simple licensing agreement that gives landlords and tenants the ability to fast-track the workspace booking process. It enables term flexibility without sacrificing the safety and legal viability of a traditional lease. But, with DASH you get no lease and no hassle. Plus, with flexible terms, deals can span anywhere from 3 months to 3 years or more. In the Swig portfolio, LiquidSpace has powered deals from 3 months, up to 28 months and ongoing. The simplicity of DASH also grants Swig the ability to fill their spaces more quickly. Tenants and landlords can avoid the legalese of a traditional lease, by using the DASH License.
Have a space you'd like to list?
If you are or represent a venue, landlord, or building owner, please email
venues@liquidspace.com
to discuss partnership opportunities.