AnyRoad
was in a bind. They had to be out of their current space on short notice. The tenant from which they were subleasing needed the space back. AnyRoad was looking for an option that was flexible enough to suit their fast growth. But, predicting exactly how fast they would grow was difficult. They didn't know if they would be twice as large in a year, or 4 times as large, or even, half the size. For a startup, predicting growth and employee count is always difficult.
From Start of Search to Move-In
The flexibility and speed of the LiquidSpace platform suited AnyRoad's needs. With the company's subletter requiring their prior space back almost immediately, AnyRoad needed to find new space quickly. The company secured space on a month-to-month booking term. This allowed them to scale their space to match the team size as needed. Signing a traditional lease lacked that flexibility, and it would mean locking up a bunch of their capital in a deposit, and potentially putting money into extras like furniture and utilities. As a founder who was very busy running a startup, finding office space was not the best use of his time. But because the team was literally going to have no place to work it had to be his top priority. Daniel Yaffe, the COO and co-founder, could feel himself taking time away from growing the business to solve this office space problem. LiquidSpace made solving this problem really quick and easy.
The COO, Daniel Yaffe, called a few brokers, but honestly found the process dated and inflexible. Brokers would send over some emails with potential spaces, but were more focused on setting up calls to chat, then set up tours. The question arose, "Wasn't any of this process online yet?"

Another issue: Brokers didn't have a complete market view. Thus, the company wasn't getting to see all the options. Brokers had limited inventory: just a few subleases, nothing in coworking or shared spaces. Options were especially limited because of the company's small size, immediate move-in need, and requirements for a flexible term.
Being in space with some shared amenities and services meant the COO Daniel didn't have to deal with the hassles of being office manager on top of all his other responsibilities. It meant he wouldn't have be responsible for small, essential tasks like ordering toilet paper and arranging for cleaning. At the same time the space the company landed in, ECO-SYSTM, was reasonably priced for all it included. Plus, the company did not end up paying for a ton of amenities that they never used.
Because of LiquidSpace, AnyRoad was able to move their team quickly and easily into a suitable office space. They can upgrade their space portfolio within ECO-SYSTM, through the LiquidSpace platform. Featuring a number of unique team offices, desk configurations and meeting rooms for various team sizes, AnyRoad can activate the workspaces at ECO-SYSTM for investor meetings, team chats, training sessions, privacy and team expansion. Beyond that, the AnyRoad team can procure supplemental workspace on as-needed basis from the expansive LiquidSpace network, which includes thousands of venues in hundreds of cities. The LiquidSpace platform is perfectly suited to the changing needs of a high growth software startup like AnyRoad.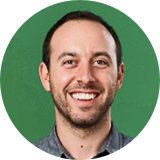 The team was small, so working out of a shared space makes a lot of sense for us. Not only do we avoid the cabin fever of working together as a tiny team, but we also get shared amenities and services. As COO, that means I don't have to deal with the hassles of being office manager, like ordering toilet paper and arranging for cleaning. The flexibility of the LiquidSpace platform was also really compelling. We booked on month-to-month terms so we can scale up our space to match team size as we need it.
Daniel Yaffe
COO and Co-founder at AnyRoad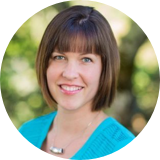 My favorite thing about ECO-SYSTM is the members, of course. A coworking space is nothing without its members. The individuals and companies that come here every day and share this space with us and help us create this amazing eclectic community are what makes me keep coming back every day.
Meaghen Liebe
Director of Operations at Zen Compound