altSpace - Tailored office fit-outs,
with terms as flexible as the space itself
altSpace has reimagined how creative offices are designed, delivered and occupied for growing teams of 20-200 people.
Design
World-class design that adapts to your office needs.
Deliver
Worry free office setup so you can move in and get to work fast.
Occupy
Inspiring work environment that attracts and retains top talent.
Designed to Work
altSpace combines carefully curated office fit-outs with LiquidSpace-approved landlord and partner spaces. We developed our prefab office space strategy in partnership with world-class workplace designers and furniture providers.



World-Class Design, Without the Cost

Bring the creative genius of our design and furniture partners to your office requirements, without the cost of a custom design process.

The Kit-of-Parts

Outfit your space with modular furniture and adaptable design elements that provide a variety of work style types, designed with modern day workforce priorities in mind.

SpecZero™

Our SpecZero™ tenant improvement requirements are designed to minimize construction costs, permitting, and build time.

Scalable by Design

Plan for your headcount growth with office design that densifies with ease, priced according to your objectives.
Simple, Flexible Office Delivery
altSpace streamlines flexible office procurement and eliminates the costs and complexities of traditional leasing. Through a curated partner network, we take the worry out of getting you and your team up and running.
Yours with a Click

Book your office suite exclusively through the LiquidSpace platform and pay by the month. No lease, no hassle.

Infinite Workplace™

Tap into our extensive network of altSpace-certified landlord partners, who understand your need for flexibility and can support you wherever your business needs take you.

Flexible Term

Book today, move in within 60 days, and stay as long as you want, without the burdens of office space planning and purchasing.

LiquidSpace DASH License®

Eliminate the legal expense and delays of traditional leasing with the

LiquidSpace DASH License

, a proven industry standard for office agreements.
Work Well
Let your next office be a performance enhancer, not just a line item in your operating expense statement.
Idea Playground

Watch your team's creativity blossom. Every altSpace design provides a palette of work settings to support the full spectrum of creative work – concentrate, converse, collaborate.

Hackable by Design

Use the space you have more effectively with our thoughtful floor plans and modular pieces. Each kit is prepared for maximum density, reducing your total cost per person.

Renewable Assets

Kits are inherently renewable, physically refreshed each year and designed to be reused by multiple tenants throughout their lifetime.

Sustainable by Design

Sleep well knowing that your office was designed and built with the environment and your pocketbook in mind. We've stripped material waste and inefficiency from the traditional fit-out process. The planet smiles.
The Kit for You
From startup to sustained growth, get the right kit for any team.

Interested in altSpace? Sign up
today
.
What People are Saying
One of the things we wanted was to find a way to breathe new life into older buildings, altSpace is a really compelling way to build fresh new creative spaces while reusing the core elements of a building.
Bill Dowzer
Principal at BVN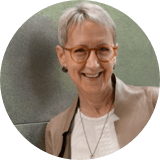 One of the biggest benefits of altSpace is its ability to constantly evolve with an occupier's needs. A company can change and add pieces at any point to make sure the space is always matching the needs of the team at that point. Compare that to a traditional design process where the space is built out once every 7-10 years with minimal adjustment between those points.
Jan Johnson
VP Design and Workplace Resources at Allsteel