The Future of Office is Flexible
US Flexible Office Report Q4 2016

Flexible office space has been one of the hottest topics in the commercial office market. The rise of Coworking has dominated headlines but activity and supply of flexible office space includes much more than just Coworking.
Over 30% of the public listings on LiquidSpace come from private businesses, who are sharing their extra space, while building owners have also jumped into the mix. The amount of Direct Landlord space doubled in the last year and now account for 7% of the publicly available supply, a number we expect to continue to grow rapidly as more owners begin entering the LiquidSpace network.
The flexible office market is clearly taking off. Read on to understand what, and who, is driving the growth and where this category is headed over the coming year and beyond.
Current Available Workspaces in Top 25 US Markets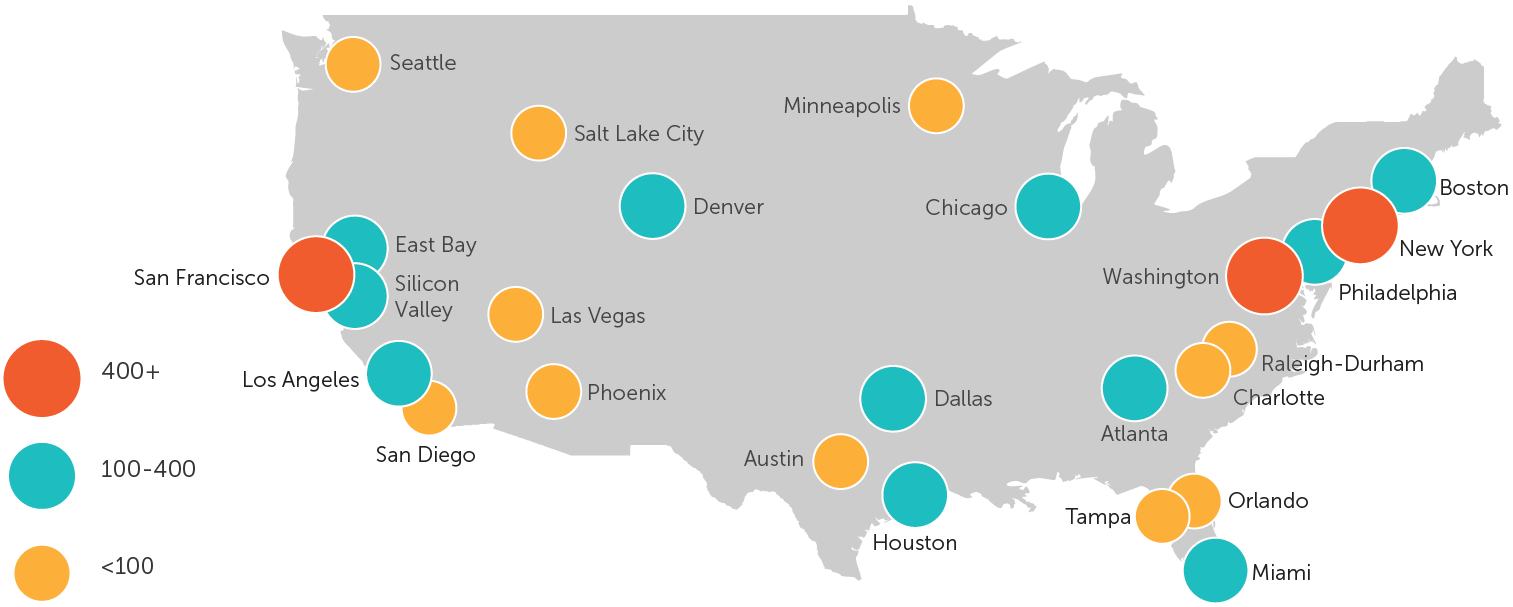 ---
Companies Want Flexibility
Nearly Every Type of Business Needs Flexibility
In this new era of shortened business cycles, contract assignments, and as-needed staffing, regional sales teams, consultants, and distributed workforces have begun to embrace flexible office space. The need for flexibility, to position teams close to customers or a key partner, or to tap another market for talented workers are just some of the underlying factors motivating companies to book flexible space. Not surprisingly, technology companies lead the category of companies currently demanding flexible space, followed by consulting, financial services, and a wide range of other sectors.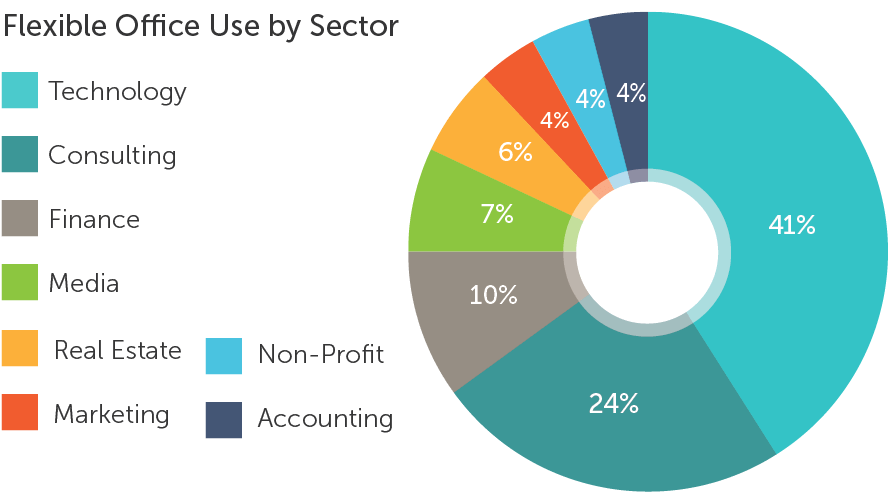 Rising construction costs and a challenging environment for new development have also pushed tenant improvement costs to record levels making the cost for committing to long-term space more burdensome. As goods such as cars, food, hospitality and even employment embrace the flexibility afforded in an on-demand marketplace, tenants are increasingly demanding flexibility in their office space.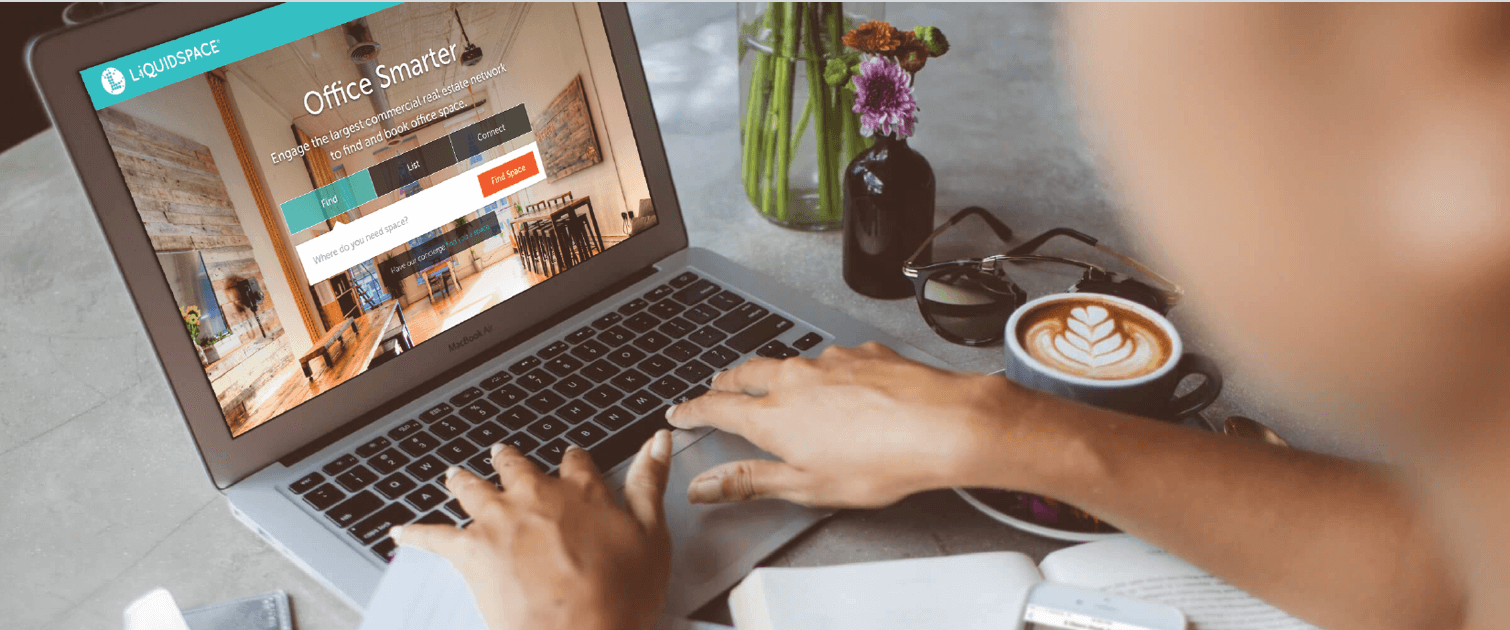 An Increasingly Mobile Workforce
The ubiquity of cellphones, laptops, fast wifi, video conferencing, cloud computing, and collaboration software has freed many office workers from the need to drive to a central office each day. Many companies have realized that in the competitive battle for skilled workers, workplace flexibility is a potent weapon to attract talent. Giving back several hours of commuting time each day is an attractive incentive.
Yet working from home or the proverbial coffee shop are not ideal options for many workers. Teams still need office space to meet customers, to collaborate with teammates, or to simply have a place to focus without distractions. These benefits, as well as many more, are driving demand for flexible alternatives.
A Variety of Suppliers are Providing Space
Traditional owners now see flexibility as a tool to fill spaces where traditional 5-year deals don't fit. They also realize that providing flexible alternatives attract fast-growing companies that could be the anchor tenants of the next cycle.
Private businesses are also getting in on the action, recognizing the opportunity to monetize their unused space they are sharing everything from an extra desk to an unused floor.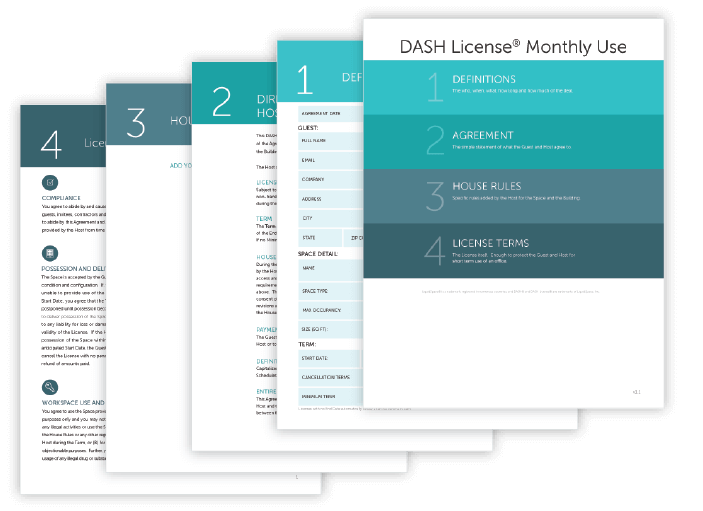 What Makes Flexibility Possible?
The emergence of digital networks that connect and transact office space as well as legal frameworks like LiquidSpace's DASH License® allow companies to book spaces on flexible terms.
Learn more at liquidspace.com/dash
---