Today's Workforce Craves Flexible Offices
US Flexible Office Report Q1 2017
Workplace Shifts Driving the Demand for Flexible Office
Technology and Information are Forcing Commercial Real Estate to Adopt a Flexible Model
The US labor market continues to grow more competitive, with the national average for unemployment hovering around 4.5%. The competition is even tighter in many of the most popular cities for new companies like San Francisco (3.5%), Salt Lake City (3.2%), and Boulder (2.7%). The scramble to fill IT employee vacancies is a difficult one, with a recent estimate of the backlog of unfilled IT positions at 545,000. In this battle to attract and retain the best employees, flexible office solutions can be a potent weapon. Companies have started to realize the value of flexible office solutions in this fight for top talent.
The same rapid job growth in these "super cities" is leading to worsening traffic and longer commute times. In the San Francisco Bay area, for example, traffic has increased between 43-81% on the region's cross-bay bridges. And that's just in the last 5 years. San Francisco's average commuting time (4.5 hours per week) now ranks 4th in the nation, trailing Chicago (5.3 hours), and New York (6.2 hours).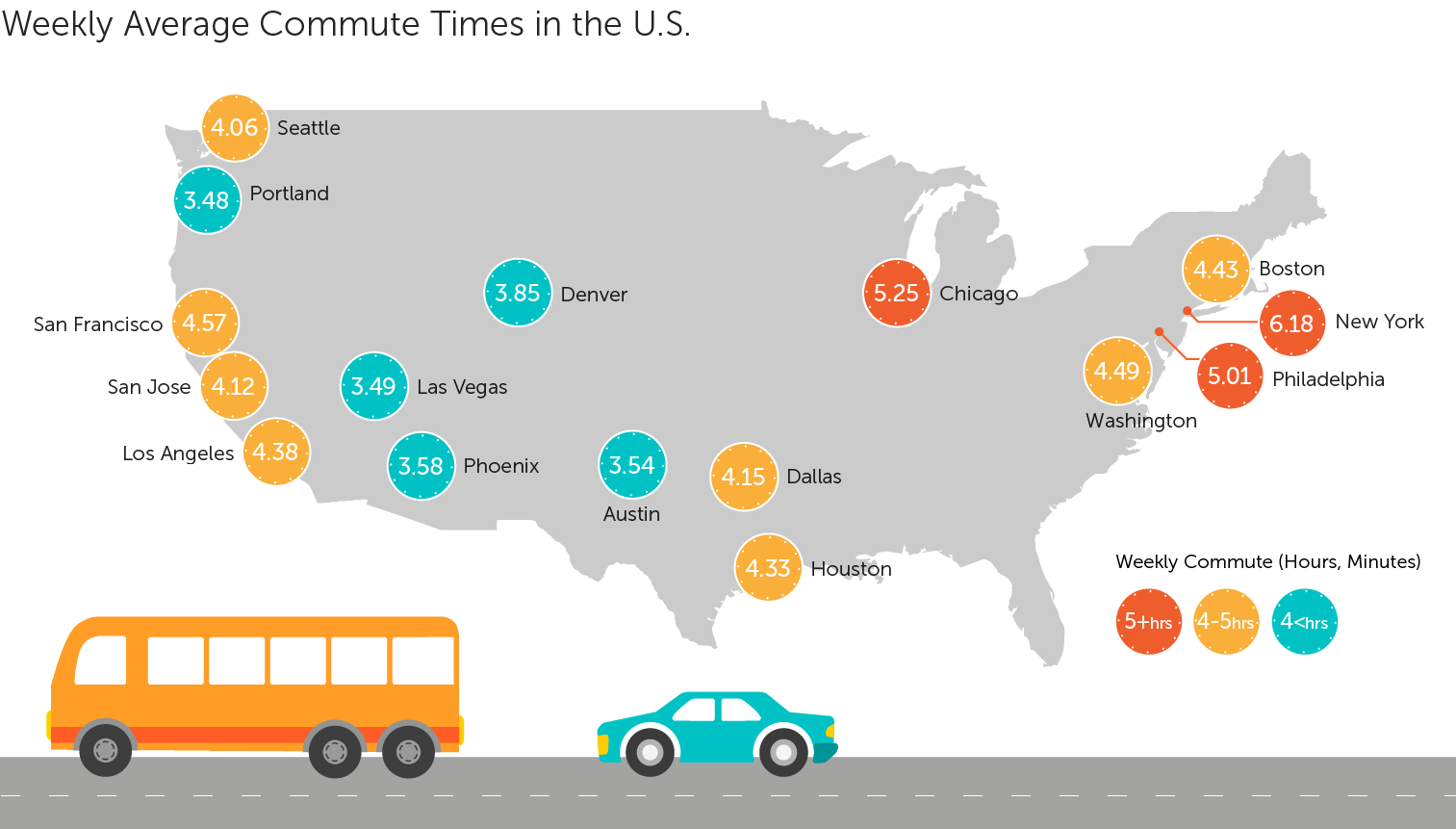 People not only hate commuting, but there is also a significant body of evidence that commuting can negatively impact both work performance and health. In a study of people's regular weekly activities, commuting ranked as the most unpleasant of all activities. One recent study showed, after a long commute individuals performed markedly worse at proofreading, a standard way to measure accuracy and motivation at work. The negative effects of commuting on health are well established, with longer commute times tied to recurrent back and neck pain issues, increased risk of obesity, and other stress related diseases.
"… commuting can negatively impact both work performance and health."
We find another benefit of reduced commuting in its ability to improve employee retention. Recent studies suggest that workers with short commutes have lower turnover and absenteeism among employees. On average those with short commutes stay 20% longer with a company than those with long commutes. Replacing workers, particularly highly skilled and paid knowledge workers, is expensive, and the cost of hiring actually rises with the level of compensation. The costs to replace these workers can range from 50-200% or more of their annual salary. Again, using the example of a US software engineer with an average salary of $95,000, the average tenure is just 3 years. If we assume the mid-point for replacement cost, at 100% of their salary, a 20% increase in tenure translates to a savings from replacement cost of $5277 per employee, per year.

"An ideal model might balance several days a week of remote working, from a coworking location, and a few days in the central office."
With this much evidence to support it, the case to offer remote working options is compelling. Employees overwhelmingly favor remote work, with employee surveys showing that 80-90% of employees would like to work remotely at least some of the time. But anyone who has worked from home or a coffee shop realizes both options can be rife with distractions. Offering access to a flexible office space close to an employee's home might be the perfect mix of both. The worker gets the benefit of reduced commute times, plus a dedicated space to get work done. While each company and individual is different, an ideal model might balance several days a week of remote working, from a coworking location, and a few days in the central office. This model gives workers a mix of options for "working time" in a remote office and "meeting time" in a central office.
---
Benefits of Flexible Workspace for Building Owners
Stay Up to Date as You Work Towards 100% Occupancy
The overall US commercial office stock continues to age in place. According to the most recent Commercial Buildings Energy Consumption Survey, more than 70% of the 16 billion square feet of office space in the US is in buildings built before 1980. As owners across the country look for ways to revitalize and reposition these buildings, creating flexible spaces has emerged as an ideal option to capture some of the most desirable office tenants.
Millennials are increasingly dominating the workforce. Thus, the most sought after office space has shifted to more open floorplans, communal soft seating, and collaborative spaces. The growing presence of startup and tech clients – that have generated some of the most significant job gains over the last decade – have driven this shift. A look at employment growth shows that technology related jobs have grown at twice the rate of other professions that require office space.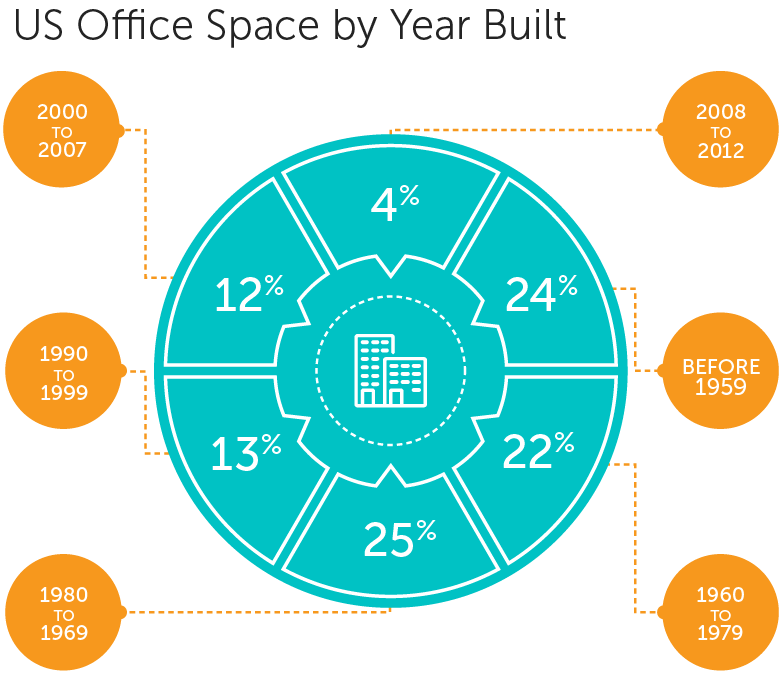 Many factors are exacerbating the pressure to appeal to this demographic. The steady decline, over the last 15 years, in square footage per employee is just one factor. This decline in space per employee is disproportionately represented in Class B space, where there's been an 8.8% decline. Similarly, in Class C space square footage per employee has dropped 18.4% over the last decade. We typically see these reductions during lease renewals, fairly consistently come across sectors. But, computer and data companies are the one bright spot. These companies have actually increased their per square foot ratio, as they increasingly use amenity rich space as a driver to attract on-demand tech employees.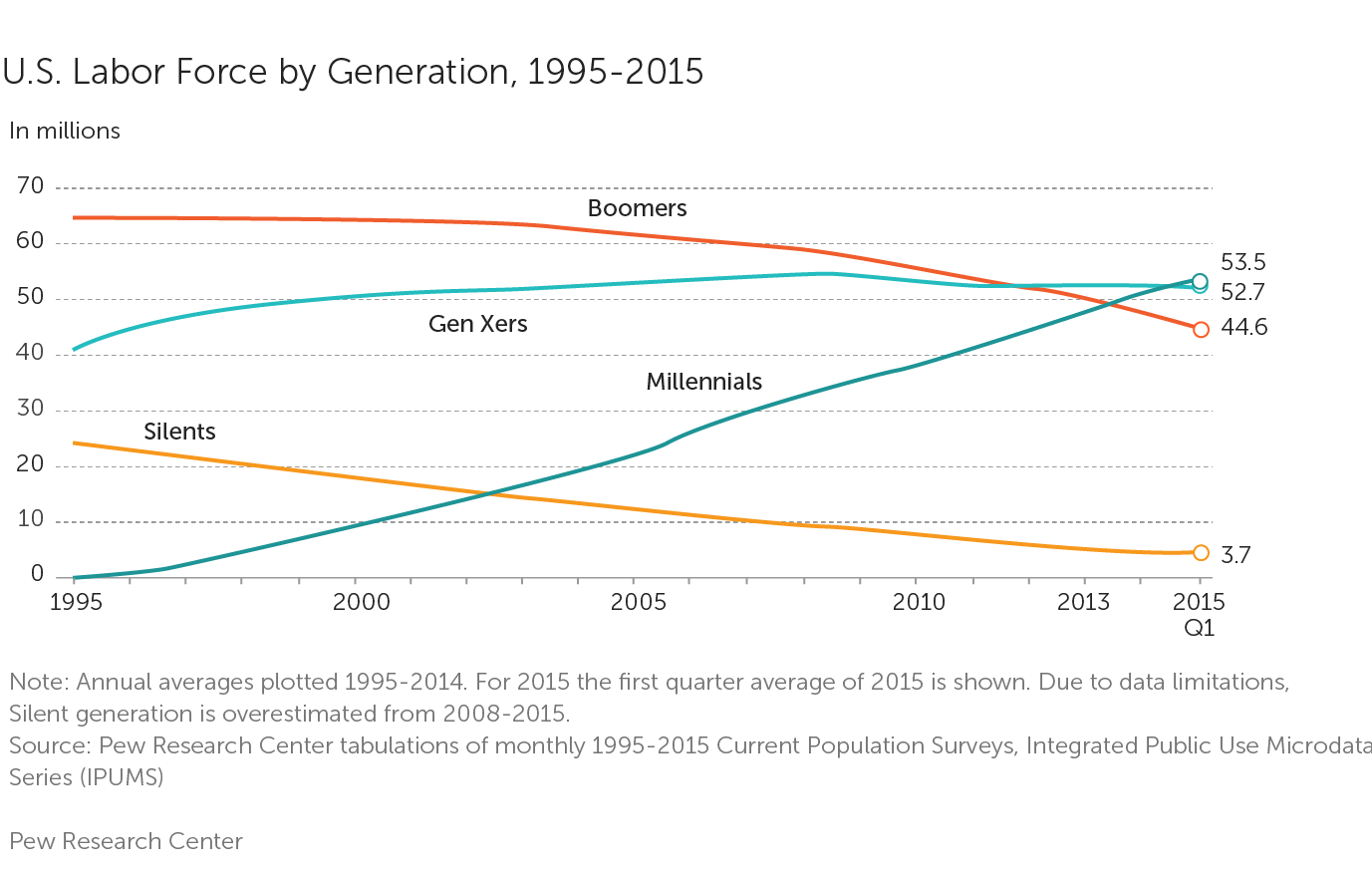 As real estate owners think about ways they can attract desirable tech tenants, many have realized they need to start building a relationship with these companies earlier in their company lifecycles. Young companies are the engines of new job growth in the US. Recent studies of the US labor markets show that it is young firms, those less than 5 years old, that are responsible for the creation of the majority of net new jobs in the economy. There is also strong evidence that the inertial forces tend to keep corporations at or near the location where the companies were initially started. Forward-thinking developers such as the Irvine Company in Southern California are using flexible spaces and transactions as a bridge to attract young companies as tenants to their projects. As these young companies mature and grow they create organic demand for additional space among their existing tenant pool and help form a steady pipeline of deals in their portfolios.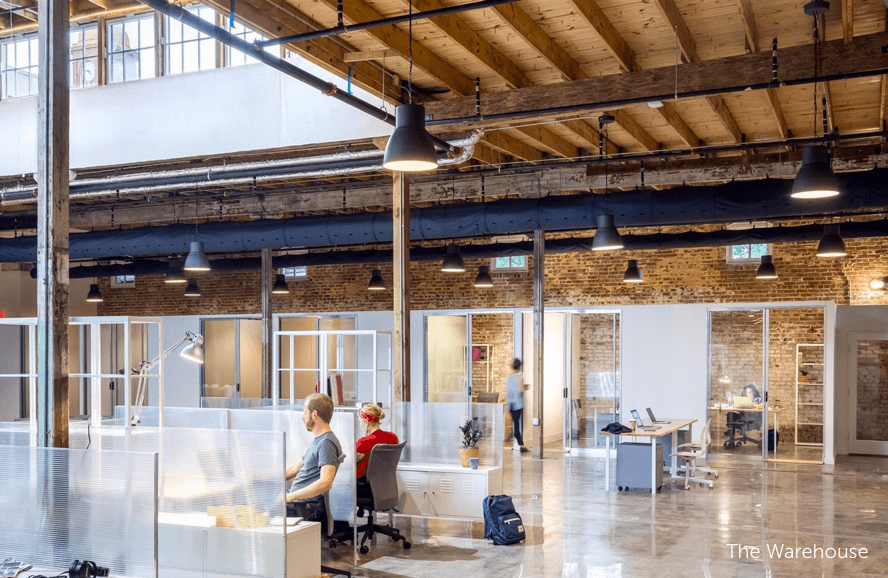 Many of the older and more unique buildings that owners have struggled to reposition as traditional office space can, with a little creativity, position themselves as flexible office spaces. The Swig Company partnered with The Port Workspaces, an Oakland based coworking operator, to redevelop a former department store space in Oakland. They turned unused space into a coworking campus and brought a host of new young tech tenants to Oakland's revitalized Uptown district. The success of the project and the life it brought to the neighborhood also helped to drive additional interest in Swig's adjacent office tower.
The growing list of owners looking for ways to make portions of their inventory available on more flexible terms was a driving factor behind the launch of our altSpace program. (see altSpace sidebar for more details) In collaboration with BVN design and furniture partners, the altSpace program uses a mix of pre curated designs and modular furnishing kits to deliver spaces that are flexible, beautiful, cost efficient. LiquidSpace can deliver an altSpace in just 60 days while vastly reducing the potential tenant improvement costs apparent in traditional deals.
---