1557 people are looking at this space
Private Meeting Room for 8 at Northside Branch Library
Group Study 1
Group Study Room 1 is designed for a group of at least 4 people with a maximum of 8 people. PLEASE READ POLICIES BELOW. Policies: - This room can be booked for a maximum of two hours per day for groups of 4 or more. - Bookings may be scheduled up to one week in advance. - One booking per day, per group. - Multiple bookings in our other Group Study Rooms are not permitted on the same day. - One user must have a library card in good standing (user who reserves/books room). - One user ID will be held for check-in and returned at check-out (user who reserves/books room). -For groups of two or more, two users must be present to gain access to the room. - NO FOOD. Only covered drinks are allowed. - Children under the age of 13 must be accompanied by an adult at all times. - No in-and-out privileges. (i.e. Leaving in the middle of your booking to have lunch). Due to high demand, your room will be given to other users if the room is vacated. - OUR GROUP STUDY ROOMS ARE STRICTLY FOR MEETINGS OR STUDY SESSIONS. ABSOLUTELY NO SELLING OR PAID CLASSES. - Commercial advertising, vending, selling or soliciting of any type, as well as any other commercial or for-profit activities, are strictly prohibited on Library grounds (http://santaclaraca.gov/government/departments/library/about-the-library/library-policies/policy-for-use-of-library-community-rooms) The Northside Branch Library staff reserves the right to cancel or remove groups who violate our policies without prior notice.
Amenities & Services
WiFi
Look for CSC-Public and connect. Start a web browser session on your device to load the "Agree To" page.
TV/Monitor
50-in flatscreen monitor affixed to the wall. Includes HDMI and VGA cables to connect built in to the table.
6AM
7AM
8AM
9AM
10AM
11AM
12PM
1PM
2PM
3PM
4PM
5PM
6PM
7PM
8PM
From mission to technology, in the heart of Silicon Valley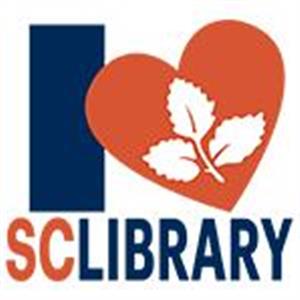 About Northside Branch Library in Santa Clara
One of a Kind
Venues that make their own category from museums to wineries, libraries to churches.
Located in the Rivermark Village in Santa Clara, the Northside Branch Library is in the heart of Silicon Valley. We're situated at 695 Moreland Way, Santa Clara, CA, 95054, at the cross streets of Rivermark Pkwy and Moreland Way. We're an easy exit off of Montague Expressway, with plenty of parking. Most people tend to arrive by car, as public transportation is a bit spread out. The 17,355-square-foot building has 40,000 items, including books, movies and digital collections, 2,000-square-foot community room, four small group study areas and a technology center. We're near several coffee shops, Indian restaurants, and Asian food bistros when you're ready to take breaks. You can even take your food to Live Oak Park, which is just a few steps outside of the library. The Northside Branch Library in Santa Clara is slated for silver LEED certification and its modern design blends into the Rivermark SF-Bay Area residential and businesses neighborhood.

Private Meeting Room for 4
Group Study Room 2 is designed for a group of at least 2 people with a maximum of 4 people. PLEASE READ POLICIES BELOW. Policies: - This room can be booked for a maximum of two hours per day for groups of 2-4 people OR …
View Details

Private Meeting Room for 4
Group Study Room 3 is designed for a group of at least 2 people with a maximum of 4 people. PLEASE READ POLICIES BELOW. Policies: - This room can be booked for a maximum of two hours per day for groups of 2-4 people OR …
View Details

Private Meeting Room for 4
Group Study Room 4 is designed for a group of at least 2 people with a maximum of 4 people. PLEASE READ POLICIES BELOW. Policies: - This room can be booked for a maximum of two hours per day for groups of 2-4 people OR …
View Details
Rating and Reviews for Group Study 1