Turnkey workspace on demand
Turn any vacancy into a move-in ready flexible office space.
Steelcase furniture settings
Provide the privacy and personalization of a traditional office on flexible terms. altSpace simplifies the design and fitout of customized flexible workspaces, so you can close deals faster and move tenants in sooner. Tenants work with LiquidSpace to design their ideal workspace, and then we work with you to coordinate the fitout into your space. The process is simple for tenants and hands-off for you.
Furniture settings
Tenants choose from over 40 modular Steelcase furniture settings and re-configure as necessary to support their team's culture and workstyles.
Thoughtfully-furnished spaces that support both collaboration and focused work
Modular settings that scale easily
High-performing products and materials
Rapid delivery and seamless execution
Powered by

IT services
Tenants decide what technology services they need in their new workspace. Services are integrated, enterprise-level, and scalable on demand as business needs change.
Full spectrum of services: Internet, network security, cloud, voice, and SaaS
Real-time scalability
Plug-and-play technology supports even your most demanding tenants' requirements
All-inclusive service, support, and upgrades
Powered by

Culture coding
Tenants personalize the workspace design to reflect their brand and culture. Alternatively, you can choose to add a personalization layer that reflects your own brand.
World-class design from an award-winning architectural designer
Encode custom branding into the design
Upgrade or change design as tenant needs evolve
Add personal design touches
Powered by

Space readiness
Merchandize any vacancy as a turnkey office space. We'll provide a simple set of guidelines to ensure that your inventory is altSpace-ready, so when a tenant chooses your space, we can complete the fitout quickly.
Renderings showcase what your space could look like as an altSpace
LiquidSpace matches prospects to available inventory
You prepare the space, we handle the rest
Move-in ready in as little as 30 days
What People are Saying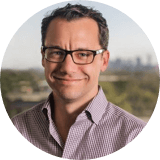 We didn't have to do the same level of build out for altSpace that we normally do, so we could do a shorter term transaction and make it work from a profitability standpoint.
Chad Cook
Managing Member at Quadrant Investment Properties