Jay Suites - Financial District
30 Broad Street, 14th Floor, New York, NY 10004 -
Confirmed Open
Jay Suites' downtown location is perfectly situated adjacent to the New York Stock Exchange, in the world's business epicenter - Manhattan's Financial District. Located within blocks of every major NYC subway line, east and west side highways, and the Staten Island Ferry, makes Jay Suites' Financial District center accessible and convenient, no matter where you live. A luxuriously decorated reception area welcomes you to our modern, high-tech office suites and conference facilities, and is guaranteed to impress the most discerning clientele. Our Financial District center is located on the 14th floor of 30 Broad Street, a 48-story landmark art-deco building located steps from the New York Stock Exchange, just perpendicular to Wall Street. The 16,000 square foot business center boasts sweeping panoramic views of the iconic New York skyline and the Hudson & East Rivers, framed by luxurious Venetian plaster walls and obsidian marble floors. Beautiful common facilities, such a stainless steel full-service kitchen, and comfortable yet stylish reception area complete the picture of your ideal workplace. Grand glass entry into a designer, modern reception area with high-definition TVs and WiFi. Professional receptionist. First-class, luxuriously furnished offices with desks, chairs and filing space, pre-wired for high speed Internet and VoIP telephones. Conference rooms equipped with ergonomic chairs, frosted glass meeting tables, video and teleconferencing via wall-mounted HD TVs. Break room with a sitting area featuring leather stools, vending machine, microwave, refrigerator, filtered water, and freshly brewed coffee. Blazing fast HD Konica Minolta color printer, fax, copier and scanner. Onsite management. Close to all major transportation.
Read more
Amenities & Services
Catering
https://www.jaysuites.com/menu.pdf
Coffee/Tea
Starbucks Vending Machine offering Blonde, Medium and Dark Roasts Freshly Brewed.
Filtered Water
Sodastream Water Machine - Offering Carbonated and Cold Filtered Water
Print/Scan/Copy
Please email the venue contact for help with your copy needs.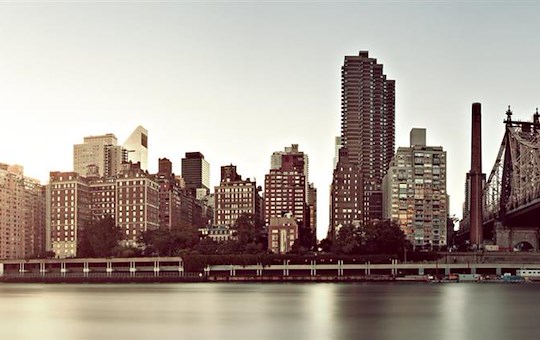 The modern beginnings of New York City, where historical and cutting edge buildings form the basis for the world's most iconic skyline
Community
60 People favorited spaces at Jay Suites - Financial District in New York
60 followers at Jay Suites - Financial District in New York
Matt Weiner started following.

2 months ago

Zachary E Hanover started following.

10 months ago

Corey Harmob, RW LLP started following.

one year ago