Private Meeting Room for 24
Emerge212 - 3 Columbus Circle
3 Columbus Circle, 15th Floor, New York, NY 10019 -
Confirmed Open
Empire Conference Room
Exterior Conference Room that seats 24. Classroom Style can accommodate 45. Other custom setups available upon request. Additional Services Available: - Catering: Price available upon request - In-room Beverage Service: : Price available upon request - Document Binding : Price available upon request - Administrative Services : Price available upon request Please be advised no children are allowed in the workspace.
156
people are looking at this space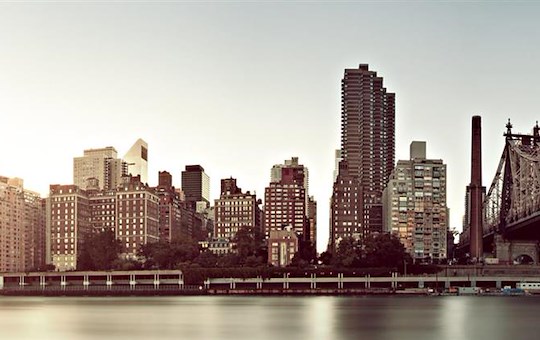 A corporate jungle, Midtown East is one of the most highly trafficked neighborhoods in NYC
Emerge212 - 3 Columbus Circle
3 Columbus Circle, 15th Floor, New York, NY 10019
Emerge212 Office Space at 3 Columbus Circle is prominently situated at one of the city's most vibrant locations at the crossroads of culture and commerce. 3 Columbus Circle has rapidly transformed into a renowned symbol of business. Our 3 Columbus Circle center is located on the 15th and 16th Floors and offers efficient, flexible suite layouts with views overlooking Central Park and Manhattan's business center. The high-end contemporary-style executive business center is ideal for expanding/transitional businesses, satellite offices, small businesses, start-ups, hedge funds/finance companies, lawyers, and accountants. Private suites are available upon request, and range from 1 to 30 workstations in a variety of different configurations which can accommodate an array of business needs. Columbus Circle features immediate access to the subways at Columbus Circle (including the A,B,C,D&1). Close to N,R,Q & E subways and M10, M20, M31, M57 & M104 buses. Convenient to inter-borough express & ferry buses. Please be sure that all guest must be invited in the reservation confirmation as they need to be put into the security system to gain entry. It is also vastly more helpful to send that list 24 hours in advance for you to have a smooth and enjoyable experience!

Columbus Circle Team Room #1602
Team Office for 6
$7,850/month
6 months min. term
Inspired by the best in hospitality, design, and technology, Emerge212 brings your business what other office space providers simply do not. Unlike co-working spaces or other shared office environments, Emerge212 elevates the officing experience at every turn, allowing your business to do what it does best. -Innovative spaces designed by industry leading architects and designers -Flexible floor plans, configured to fit you and your business needs -Unsurpassed technical and administrative support -Prominent NYC addresses, whether occupying space or a virtual client -Customized lease options

Columbus Circle Team Room #1624
Team Office for 7
$8,750/month
6 months min. term
Emerge212 is New York City's premier provider of boutique office space, offering fully furnished, fully wired, fully serviced private offices. Contact us now to learn more & schedule a tour!

Columbus Circle Team Room #1654
Team Office for 6
$6,000/month
6 months min. term
Inspired by the best in hospitality, design, and technology, Emerge212 brings your business what other office space providers simply do not. Unlike co-working spaces or other shared office environments, Emerge212 elevates the officing experience at every turn, allowing your business to do what it does best. -Innovative spaces designed by industry leading architects and designers -Flexible floor plans, configured to fit you and your business needs -Unsurpassed technical and administrative support -Prominent NYC addresses, whether occupying space or a virtual client -Customized lease options