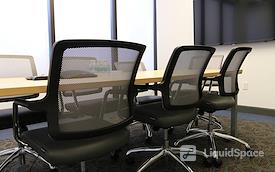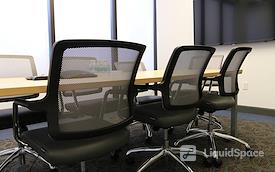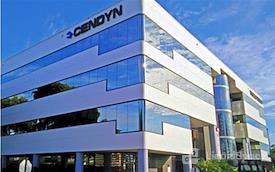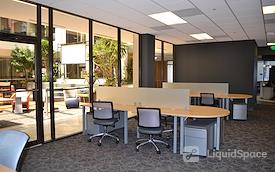 980 Spaces - Boca Raton
980 North Federal Highway, Suite 110, Boca Raton, FL 33432 -
Confirmed Open
Be a part of South Florida's innovative, hybrid workspace community at 980 Spaces! 980 Spaces' cutting-edge business center and communal office environment adapts to the way you want to work. 980 Spaces provides you with not just a workspace but everything you need to grow your business. From our powerful technology infrastructure and comprehensive support services, to influential business networking, inspiring coworking and a bevy of amenities, you will find an unsurpassed workspace experience at 980 Spaces. Whether you are a work-at-home freelancer who's ready to escape the coffee shop, a self-employed professional seeking the company of like-minded peers, or an entrepreneurial start-up looking for workspace to grow your team, we will provide you with a variety of great spaces and great people to collaborate with and nurture success.
Read more

Coworking Membership
For 1 Open Desk (4 available)
$266/month
1 month min. term
980 Spaces offers many different coworking options starting at $30/day or $250/month. Whether you are looking to stop by for the day here and there or if you would like something full-time, we can customize a coworking membership plan that will work best for you!

Dedicated Coworking Desk
For 1 Dedicated Desk (1 available)
$426/month
1 month min. term
Monthly Dedicated Coworking Desk Membership Includes: -Reserved Desk in Shared Area -24/7 Access to Desk + Business Center -Wifi + Wired Internet Access -Community Concierge -Business Address w/ Mail + Package Collection -Access to Meeting Rooms for 2 Hrs/Month -Access to Copier/Printer/Scanner/Fax Machine -Locking File Storage Cabinet -Unlimited Coffee + Weekly Snacks -Invitation to Member Events + Meetups
Amenities & Services
Catering
On-site restaurant M.E.A.T. Eatery and Taproom is available for catering, take-out & eat-in orders. Please contact connect@cendynspaces.com if you would like to place an order in advance.
Coffee/Tea
Coffee by the cup is available in the SPACES kitchen. If you will require a coffee set-up in a Collaboration Room, please notify the SPACES at least 24 hours in advance by emailing connect@cendynspaces.com.
Filtered Water
Filtered water is available in the SPACES Kitchen. Bottled water is available in all Collaboration Rooms.
Hosted Reception
SPACES Reception available to assist you & greet guests during business hours Monday-Friday from 8:30am-6:00pm.
Kitchen
SPACES kitchen includes full-size refrigerator/freezer with filtered water/ice, sink & microwave.
Notary Services
Notary Services available with advance notification.
On-site Restaurant
On-site restaurant M.E.A.T. Eatery & Taproom is a unique gastropub-style, quick-serve restaurant and bar. The restaurant is open for lunch & dinner Monday-Saturday and delivers upon request. Email connect@cendynspaces.com for menu.
Print/Scan/Copy
Print/Scan/Copy services available at SPACES for an additional fee. B&W: $0.15/page | Color: $0.99/page | Scan: $0.05/page
980 Spaces - Boca Raton
980 North Federal Highway, Suite 110, Boca Raton, FL 33432
Community
51 People favorited spaces at 980 Spaces - Boca Raton in Boca Raton
51 followers at 980 Spaces - Boca Raton in Boca Raton
Clarck Jean Baptiste started following.

20 days ago

Lauren Mata started following.

27 days ago

Martley Petigny, Alette Philistin started following.

one month ago