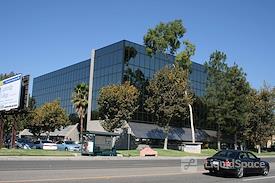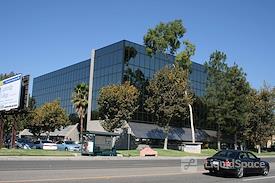 Superior Office Suites- Ontario
337 North Vineyard Avenue, 400, Ontario, CA 91764 -
Confirmed Open
Superior Office Suites is conveniently located with easy access to Ontario International Airport and immediate access to I-10 and the 15 interchange. The office building is situated in the heart of the business district and one block away from the Ontario Convention Center and adjacent to numerous hotels and restaurants. The center has abundant surface parking spaces free of charge. FULL OFFICE PROGRAM Either for short-term or long-term use, the Full Office Program provides the flexibility of customizing your workspace and value-added services to suit your individual needs. You can rest assured that the resources you need are available to give your business a competitive edge. In short, we make doing business not only productive but cost effective. • Telephone Answering • Prestigious Business Address • Private Offices, Mini-Suites • Professional / Reception Services • Mail and Package Handling • Meeting Rooms • Hot Spot Lounge Facilities • IT Support Services • Accounting/ Bookkeeping Services • 24/7 Building Access • Lobby Listing • Janitorial Service, Maintenance and Utilities • FREE Parking VIRTUAL OFFICE PROGRAM Our Virtual Office Program allows you to pay for the presence, space, products and services on an as needed basis with professional enhanced telephone answering services, voicemail and network access to offices and meeting rooms. The Virtual Office Program can provide your business the image without the high cost of commitment of leasing an office space. • Telephone Answering • Prestigious Mailing Address • Receptionist Services • Meeting Rooms • Courteous Support Staff • Mail and Package Handling • Business Phone Line • After Hours Automated Attendant • Technology Services Use • Lobby Listing • FREE Parking
Read more

Suite 17
Private Office for 2
$925/month
1 month min. term
Suite 17 is a interior suite. Located in our brand new 1st Floor Expansion Accommodates 1-2 people depending on the size of your furniture. It has great potential for Counselors in a quiet space. The possibilities are endless. This suite is close to the front lobby and the lounge room.

Suite 5
Private Office for 2
$1,100/month
1 month min. term
Suite 4 is perfect for 1-2 people. It is an exterior suite with plenty of space for a basic set up or two desks set up.

Suite 9
Private Office for 1
$650/month
1 month min. term
Small start up office perfect for 1-2 people
Superior Office Suites- Ontario
337 North Vineyard Avenue, 400, Ontario, CA 91764
Community
12 People favorited spaces at Superior Office Suites- Ontario in Ontario
12 followers at Superior Office Suites- Ontario in Ontario
Jason Weber started following.

one month ago

Courtney started following.

10 months ago

Toisan Richardson, Ronald Green, Wendy Ng, Stephanie Jones started following.

one year ago