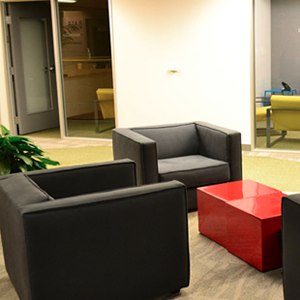 Coworking Spaces Offering Shared Workspace
Share resources with ease in your community
Coworking. Growing community. Co-sharing your workspace. It's all possible, especially today when more professionals are mobile entities, taking their skills, their work, and their meetings on the go. Add to the mix a matchmaker like LiquidSpace, a tool that lets you easily rent and share workspaces – whether a desk or a meeting room – and you have a solution that benefits all.
It's simple: LiquidSpace connects you with the growing community of mobile workers looking for meeting space or just a place to get work done. Become part of the LiquidSpace network and rent your shared workspace or find a shared workspace to rent for your work life on the go. It's smart, it's simple, and it lets you grow your community while offsetting costs and making the most of available workspaces (which is also nice to the planet!).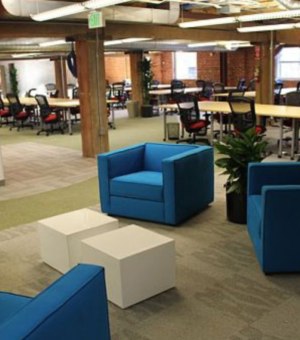 Coworking Community Profile
The Hatchery, San Francisco
Need: Simplify booking for shared space
Solution: Simple tool to drive and manage coworking space in real-time
Sometimes sharing gets complicated. That's what the members of the Hatchery, a SF-based community for tech start-ups, were finding. With most members working remotely most of the time, finding a way to book and manage the Hatchery conference rooms and shared workspaces was proving difficult. An Internet search turned up a few options, but all of them were expensive and complicated.
Then they found LiquidSpace. "The booking tool is a snap for everyone to use. And with the reports generated by the LiquidSpace venue tools, we're also able to learn more about our community and their needs," says Susan Pelosi, The Hatchery.
Problem solved. And now Hatchery members can spend less time managing shared workspaces and more time doing what they do best—hatching great ideas.
See How Other Venues Use LiquidSpace to Share Workspaces