462 people are looking at this space
Private Meeting Room for 12 at VenturePoint Medical Center
5460 Babcock Rd, 120, San Antonio, TX 78240
S. Jobs Conference Room
Need a professional meeting space in San Antonio for just one time or the foreseeable future? Look no further than Venture Point, where you can find various-size conference room Presentation equipment. Video conferencing. Televisions and LCD monitors. Dry-erase boards.
Amenities & Services
Filtered Water
Water is available just unable to change the option
TV/Monitor
46in Vizio Tv Monitor. Easy to switch display between two computers.
Whiteboard
Portable whiteboard 30in by 60in
6AM
7AM
8AM
9AM
10AM
11AM
12PM
1PM
2PM
3PM
4PM
5PM
6PM
7PM
8PM
VenturePoint Medical Center
5460 Babcock Rd, 120, San Antonio, TX 78240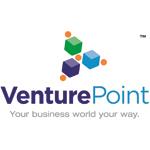 About VenturePoint Medical Center in San Antonio
Business Centers
Professional, full service space that caters to those looking to do private work in a shared environment with office facilities and services.
VenturePoint offers a flexible alternative to the long-term commitment of leasing office space and has 3 locations in San Antonio, StoneOak, Deerfield, and Medical Center. Whether you're an executive or a freelancer, VenturePoint puts you and your business in a place you can adapt, thrive, and succeed.

C. Slim Conference Room
Starting at $100/day
Private Meeting Room for 4

Coworking Day Pass
$25/day‑pass
4 Coworking Passes Available
Use of free-range coworking space, first come, first served, open lounges. Includes unlimited coffee, and other beverages and high-speed wifi. 1 pass per person.
View Details
Rating and Reviews for S. Jobs Conference Room
S. Jobs Conference Room
Great office facility. The staff was friendly and attentive during my reservation. Customer service is on point!
S. Jobs Conference Room
The space was rather shabby and not well maintained. The door to the room didn't close properly, the TV monitor to project was blue and not clear (and too small for the wall for everyone to see) and the phone didn't work. After about 20 minutes, the receptionist got the phone working but it was a big disruption for the meeting.