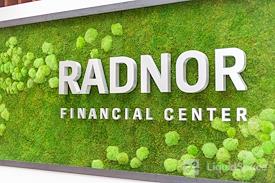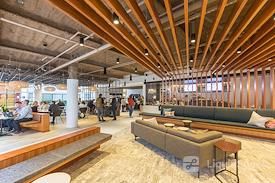 AEC - Radnor
150 N. Radnor Chester Road, Suite F200, Radnor, PA 19087 -
Confirmed Open
Radnor Financial Center is just off the intersection of Route 30 and the Blue Route (I‐476). Quick connections to Interstate 95, the Schuylkill Expressway (Rt 76) and the Pennsylvania Turnpike make easy connections to the entire Delaware Valley. Located in the heart of Philadelphia's prestigious Main Line, Radnor Financial Center is one of suburban Philadelphia's premier office complexes. Whether you're concerned about entertaining clients, recruiting employees or working in a motivating environment, our Radnor Financial Center facility offers a unique combination of both business and lifestyle benefits. The building's expansive 30,000 square foot, three‐story atrium provides incredible interior views, offers seating areas with plasma TV's showing today's breaking news and tickertape to track your portfolio. For your convenience, visit the cafe in the atrium with coffee & food; or visit the fitness center, great restaurants, and The Radnor Hotel, all within immediate walking distance to our facility.
Read more
Amenities & Services
Notary Services
Please contact the venue at 610-977-2000 24 hours before your reservation to ensure notary services.
AEC - Radnor
150 N. Radnor Chester Road, Suite F200, Radnor, PA 19087
Community
11 People favorited spaces at AEC - Radnor in Radnor
11 followers at AEC - Radnor in Radnor
Keith Chamberlain, Kristi Hupfeld started following.

8 months ago

Kayla Scarborough started following.

10 months ago

Lee Williams, Esther Corvil, Wellington Kiiru, Demetrius Saliard started following.

2 years ago
Day Office For 3 People
My client base is scattered across the greater Philadelphia area. As a result, I have used flexible meeting space from a number of different venders (e.g. Regus, Intelligent Office, Executive Office Link, etc.) in a number of different locations (e.g. Philadelphia, Malvern, King of Prussia, etc.). Once again the staff at American Executive Center (AEC) were very impressive. Friendly, courteous and accommodating, the AEC personnel went the extra mile to ensure my meeting needs were appropriately accommodated. In addition, the office manager is an excellent communicator and did a very good job of setting and managing expectations regarding the meeting space. I would highly recommend this facility and would schedule another meeting at this location without hesitation.
Hourly Workspace • 06/17/2014
Day Office For 3 People at AEC - Radnor
150 N. Radnor Chester Road, Suite F200, Radnor, PA 19087