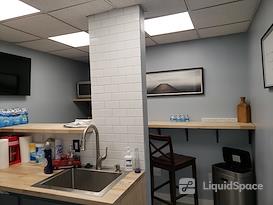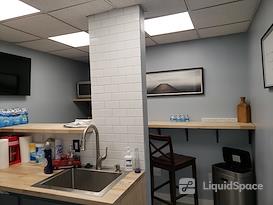 YoShow Place
621 Southlawn Lane, Rockville, MD 20850 -
Confirmed Open
YoShow Place is a private, professional meeting and event space serving businesses, creators, and event patrons. From 24hr, secure office spaces to important celebrations. Reserve a Zoom and Teams-enabled conference room space for up to 15. Yoshow supports a range of events (115ppl) from theater-style layouts, private banquets, receptions, performances, executive meetings, Zoom lecture rooms, and exhibition space, to gaming events. The design and layouts include fully immersive sounds and visuals. The space has premium event lighting, vivid 4k monitors, digital, 4k cameras, custom digital content, and the latest AV technology to live stream events.
Read more
Amenities & Services
Coffee/Tea
Coffee and tea in the kitchen area.
Kitchen
Tea, coffee, water. Microwave.
Print/Scan/Copy
First, 10 pages are included.
YoShow Place
621 Southlawn Lane, Rockville, MD 20850
Community