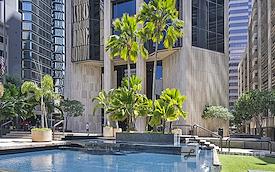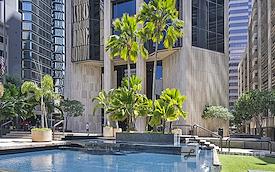 (HON) Pauahi Tower at Bishop Square
1003 Bishop Street, Suite 2700, Honolulu, HI 96813 -
Confirmed Open
The beautiful, newly built-out business center in Pauahi Tower at Bishop Square in Honolulu is a premier location on Oahu to conduct business. The 27th floor turn-key office suites offer unobstructed panoramic views of Honolulu Harbor, Sand Island and the majestic waters of Mamala Bay. Pauahi Tower is located in the heart of Honolulu's Central Business and Financial District, a premier business environment. The property encompasses a full city block and is surrounded by Bishop, King, Alakea and Hotel Streets.
Read more

Window Office
Private Office for 3
Starting at $1,970/mo.
1 month min. term
Premier Workspaces understands your need for flexibility as business conditions evolve and your company develops. We are happy to customize a dedicated, full-time office space to meet your specific requirements and goals. Our non-branded full-service executive suites offer all the essential tools for your company to operate effectively and be successful. We provide a complete office solution, so you can focus your attention on managing and growing your business.
Amenities & Services
Filtered Water
Filtered water cooler available in kitchen.
Print/Scan/Copy
B/W: $0.15/pg; Color: $1/pg
(HON) Pauahi Tower at Bishop Square
1003 Bishop Street, Suite 2700, Honolulu, HI 96813