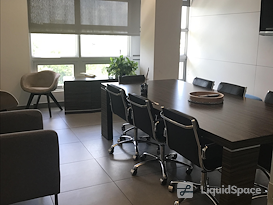 Tedge Mindful Coworking
3401 North Miami Avenue, 230, Miami, FL 33127 -
Confirmed Open
Tedge is a coworking space created to inspire and encourage work-life balance. It's the place where professionals who are seeking a more holistic approach to life, come to find professional success in balance with well-being, all while making connections and finding support to reach their full potential. We are located at the heart of Midtown Miami. Our focus is culture, not industry. We believe in the power of community through good vibes and a sense of personal and professional growth. Our space exists to be more than just the typical office. So far we have attracted amazing personalities and great vibes! Join the tribe, and be part of the work-life balance intentionators at Tedge.
Read more
Amenities & Services
Coffee/Tea
Grab as much coffee and tea as you may need!
Kitchen
Microwave and Fridge
Print/Scan/Copy
This membership includes 30 pages b/w
Tedge Mindful Coworking
3401 North Miami Avenue, 230, Miami, FL 33127
Community
41 People favorited spaces at Tedge Mindful Coworking in Miami
41 followers at Tedge Mindful Coworking in Miami
Edith Peraza started following.

4 days ago

Drew McLean started following.

7 months ago

Bryant Harrison, Jillian Brown started following.

8 months ago