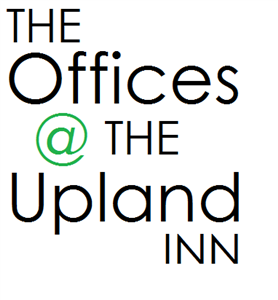 15 Followers
Our professional office building is located in the desirable Downtown Upland. Just east of Euclid Ave, within minutes of the 10, 15, 57 and 210 freeways. We are walking distance, literally steps, to shops and specialty restaurants. There is a manager on-site and ample public parking in the adjacent lot. Additionally, there is a Metrolink stop 2 blocks south. You'll have access to our common kitchen, copier/scanner/printer, and notary services and other amenities, please see amenities for more information. We are open on regular business days and hours and on a case by case basis we may make any of our spaces available outside of the regular schedule or on weekends and holidays. Please contact us for any special requests.

Conference room
Starting at $183/day
Private Meeting Room for 15
Show Prices
$35/hour
$99/half‑day
($24.75/hour)
$183/day
($22.88/hour)
Conference Room, private meeting room, seminar room, tables and chairs can be arranged as needed. Please notice that there is room for 15 maybe a little bit more but the room is arranged by default for 10 people, if you …
View Details

Hot Desk
Starting at $162/day
Coworking for 1
Show Prices
$33/hour
$86/half‑day
($21.50/hour)
$162/day
($20.25/hour)
Desk space in office with other desks. Four desks available in total. Book one for yourself to get independent work done or book more for your team to collaborate together. This desk is in a shared office and while it is …
View Details

Private Office-N/A, ask about options
Starting at $119/day
Private Office for 1
Show Prices
$32/hour
$65/half‑day
($16.25/hour)
$119/day
($14.88/hour)
Enclosed personal private office. This space is currently not available, but we have other options or we may even be able to accommodate special requests. Please send us a message to inquire about other desks or even other …
View Details
7AM
8AM
9AM
10AM
11AM
12PM
1PM
2PM
3PM
4PM
5PM
6PM
Amenities & Services at 123 e 9th st, suite 301
WiFi

Coffee/Tea

Door w/Lock

Furnished

Kitchen

Notary Services

Parking

Phone

Projector

Room Set-up

TV/Monitor

Whiteboard

Window View
Space Types at 123 e 9th st, suite 301
Desk
Office
Meeting Space
Community The Offices @ Upland Inn in Upland
15 People favorited spaces at The Offices @ Upland Inn in Upland
15 followers at The Offices @ Upland Inn in Upland
Susana Saja, April Priester started folowing 4 months ago
Jill D'Amico, Leslie Fountain, Chritopher Jeffreys, Wanda Peyton started folowing 6 months ago
Michelle Jimenez, Juan Carlos Quiroz-Zolezzi, Crystal Hightower-Douglas, Tawanna Worlds, Daniela Bliss started folowing one year ago
Rating and Reviews
Conference room

This is really the perfect meeting space for my needs. First, the customer service was friendly and accessible. I thank the property manager and the receptionist for their assistance that day. I went and bought a vga convertor for my mac thinking they wouldn't have one and they did, allowing me to set up smoothly and easily. I would certainly recommend this space. I'll surely be returning!
Conference room

The conference room was perfect for my 10 person gathering. The facility was clean and contained everything necessary for a professional meeting. My only complaint was the door was looked and we did not have access until about 10 minutes after our scheduled start time. Receptionist was running late.
Conference room