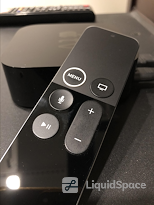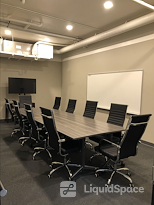 Private Meeting Room for 12
Capsity Coworking - Oak Park
3810 Broadway, Sacramento, CA 95817 -
Confirmed Open
The Conference Room 🤝
Where the deals are made and trust is formed. Through clear windows, black leather chairs, & charcoal finished tables you can see your new ideas and partnerships form right before your eyes. Conference in your vision in the heart of Sacramento. Amenities Include: -Fiber Connected Internet -Locally Sourced Coffee & Tea -Printing -Free Parking -Light Snacks -AppleTV Connected LCD TV -Catering available by Buffalo Pizza & Ice Cream Capsity Coworking is located in Oak Park a community on the rise and a portion of all proceeds goes to support farmers markets, the YMCA, & other local community organizations.
Rose Alejandrez-Vega
Host
203
people are looking at this space
Capsity Coworking - Oak Park
3810 Broadway, Sacramento, CA 95817
Capsity Coworking - Oak Park
3810 Broadway, Sacramento, CA 95817
For more than a decade, Capsity has striven to support local businesses, entrepreneurs, start-ups, contractors, non-profits, and good causes in the Sacramento region by providing space, resources, and community. Community is an important part of the business world to us because we relate doing business to being a community. We strive to create positive social impact in the world that we live in and do our best to ensure that we are not operating solely through the lens of maximizing financial profit, but rather through the lens of creating lasting community impact.
The Conference Room 🤝
Last week my Home Health company rented a conference room with Capsity Coworking in Sacramento. It was my first experience ever renting office space by the hour and I was very pleased with how convenient and seamless the whole process was. Booking the space was all done quickly online. The facility was clean, hip and even has a person there to answer any questions. I was also happy that there was plenty of parking for no extra charge. I would definitely book with Capacity again!
Hourly Workspace • 08/31/2022
The Conference Room 🤝 at Capsity Coworking - Oak Park
3810 Broadway, Sacramento, CA 95817