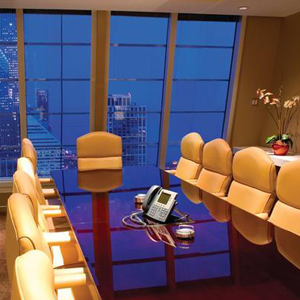 Conference Room Finder for Legal Depositions
Bring your legal team to LiquidSpace and take care of business
Taking depositions requires going on the road. Unfamiliar locations can make it a challenge to find and reserve conference rooms and office space where legal team members, whether lawyers or court reporters, can come together to take depositions or work on the case.
With LiquidSpace, legal teams can easily meet the challenge of reserving conference rooms wherever and whenever they need them. The LiquidSpace conference room finder offers workspace and meeting space with all the amenities—quiet, clean, comfortable, and connected—so that attorneys and court reporters can concentrate on the work at hand, rather than the logistics of how to get it done.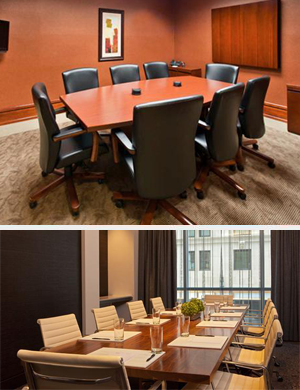 Legal Professional Profile
Kathy Young | Manager, The 580 Executive Center
Need: Localized conference room solutions for court reporter clients
Solution: Legal professional members of LiquidSpace easily find appropriate space
Office space and meeting space can come at a premium when work takes you on the road, and so does your time when you have to spend it finding quality meeting space. When you're busy coordinating schedules, you need an easy and reliable way to find space available on the fly.
Fortunately, LiquidSpace offers a solution.
Kathy Young says LiquidSpace is a valuable asset to legal professionals. "When a representative from a company that sends court reporters to take depositions called to see if we had a Walnut Creek location. I was happy to tell her about LiquidSpace. All you have to do is sign up. Membership is free and with LiquidSpace you can find, book, and pay for the conference room use on the LiquidSpace website."
See How Other Professionals Use LiquidSpace