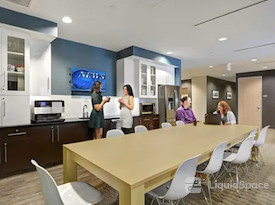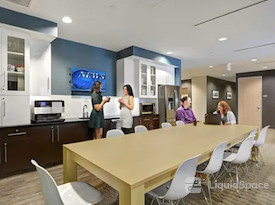 Private Meeting Room for 4
Regus | HSBC
885 W Georgia St, Vancouver, BC V6C 2G2 -
Confirmed Open
4 Person Meeting Room
Professional rooms for your next training session, interview or pitch, wherever you need it. IMPORTANT: By requesting to book space at this venue, you agree to a 14-day cancellation policy and the venue's terms of use. Read the terms at; https://bit.ly/regus-terms-of-use Review the Moderate 14 Day Cancellation policy at; https://liquidspace.com/terms/hourly-space-license-agreement

9
people are looking at this space
Full refund if you cancel 14 days before the reservation start time.

Regus | HSBC
885 W Georgia St, Vancouver, BC V6C 2G2
Regus | HSBC
885 W Georgia St, Vancouver, BC V6C 2G2
The Vancouver HSBC Centre is located in one of the top buildings in the heart of the central business district. The unique design and prestigious location makes the building a highly-sought site. Current tenants include those working in accounting, communications, management services, law, consulting, real estate and natural resources. The surrounding area is a hub for Canadian and multinational corporations as well as being home to top hotels, fine restaurants and excellent shopping. One of the most distinctive features of the building is the seven-storey glass enclosed atrium which serves as a grand entrance to the office tower. The atrium is also a public exhibition gallery where the work of professional artists is shown. The atrium serves as a peaceful place to sit and meet clients or colleagues and there is a daily lunchtime piano recital.