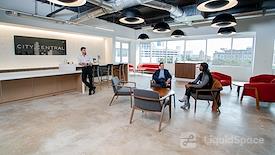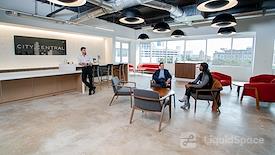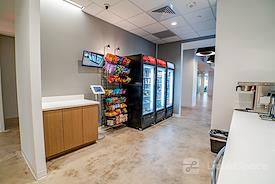 Private Office for 1
CityCentral- Downtown Ft. Worth
600 West 6th Street, 400, Fort Worth, TX 76102 -
Confirmed Open
Day Office- Downtown Ft. Worth
Private Day Office, perfect for anyone who wants to give us a try or just passing through!
Catering ($)
We can provide catering for meetings, happy hours or any events!
Print/Scan/Copy ($)
$0.10 per B/W and $0.50 per Color page
Hosted Reception
Our professional team is available to assist you during business hours: Monday thru Friday from 8:00am – 5:00pm.
Kitchen
Full kitchen area with fridges, microwave, coffee and tea, filtered water and CityCentral pantry.
29
people are looking at this space
CityCentral- Downtown Ft. Worth
600 West 6th Street, 400, Fort Worth, TX 76102
CityCentral- Downtown Ft. Worth
600 West 6th Street, 400, Fort Worth, TX 76102
CityCentral was created with one purpose : To create an innovative and collaborative workspace and community for businesses and individuals looking for an environment that will enable their business to grow. We pride ourselves on continuously nurturing our community, providing more and more resources, encouraging collaboration between members, and hosting events specifically designed with our members in mind. As our community continues to grow, CityCentral becomes less of "somewhere you work from" and more of a "community that delivers collective success."