17 Followers
We are a community of bold minds who have decided to work under the same roof. Our workspace and the people around us inspire us to take action, to grow, to do better. You have a spark. Let's make fire.
Amenities & Services at 333 Las Olas Way
WiFi

Coffee/Tea

Entry

Filtered Water

Parking

Projector

TV/Monitor

Whiteboard
Space Types at 333 Las Olas Way
Axis Space Coworking
333 Las Olas Way, CU1, Fort Lauderdale, FL 33301
Community Axis Space Coworking in Fort Lauderdale
17 People favorited spaces at Axis Space Coworking in Fort Lauderdale
17 followers at Axis Space Coworking in Fort Lauderdale
Elena Luneva, Michael B. Cimino, T. Hewlett-Serioux, Al Fern, Brian Haase, Christopher Eugene, John Maguire, Tanya Loyola, LiquidSpace Team, Donna Yan, Nicholas Kyriakides, Eduardo Carreiro started folowing one year ago
Marielle Desir, Troy Anthony, Dee Jay started folowing 9 months ago
Eric Zellhart, LeeAnn Brissett started folowing 5 months ago
Rating and Reviews
Create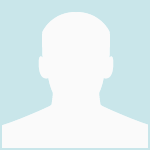 The room wasn't tidy--dry erase markers, other office equipment out in the back part of the expensive suite I rented. No refreshments available: when I book with Regus, there are always waters available on table. The female and male at reception desk didn't indicate where the restrooms or refreshments were--the seemed like college kids that didn't want to be bothered. I liked the ease of using Liquid Space, the online system is very user friendly. The cost--$190--was a lot more than a Regis suite, for less perks. Meh.
The Openground: Daily Pass

A big thanks to the team at Axiss: professional, proactive and super friendly. Great environment and infrastructure. Looking forward to having a chance to book it again. Thomas