Work from where it works for you.
Find the perfect workspace, no matter where, when or how you need to get work done. No commitment just pay as you go.
Your new superpowers.
You're agile.

Book space whenever or wherever you need it with the world's largest network of on-demand workspaces in your pocket.

You're focussed.

Do your best work, at workspaces designed just for that.

You're on-the-go.

Between client meetings, the school run, or on vacation. No commitment required.

You're among friends.

Find your own workplace community with fellow flexible office nomads.
Your toolkit
A future-proof workplace,
made infinitely easier to manage.
Hybrid Workplace
Any scenario, every space, always a click away.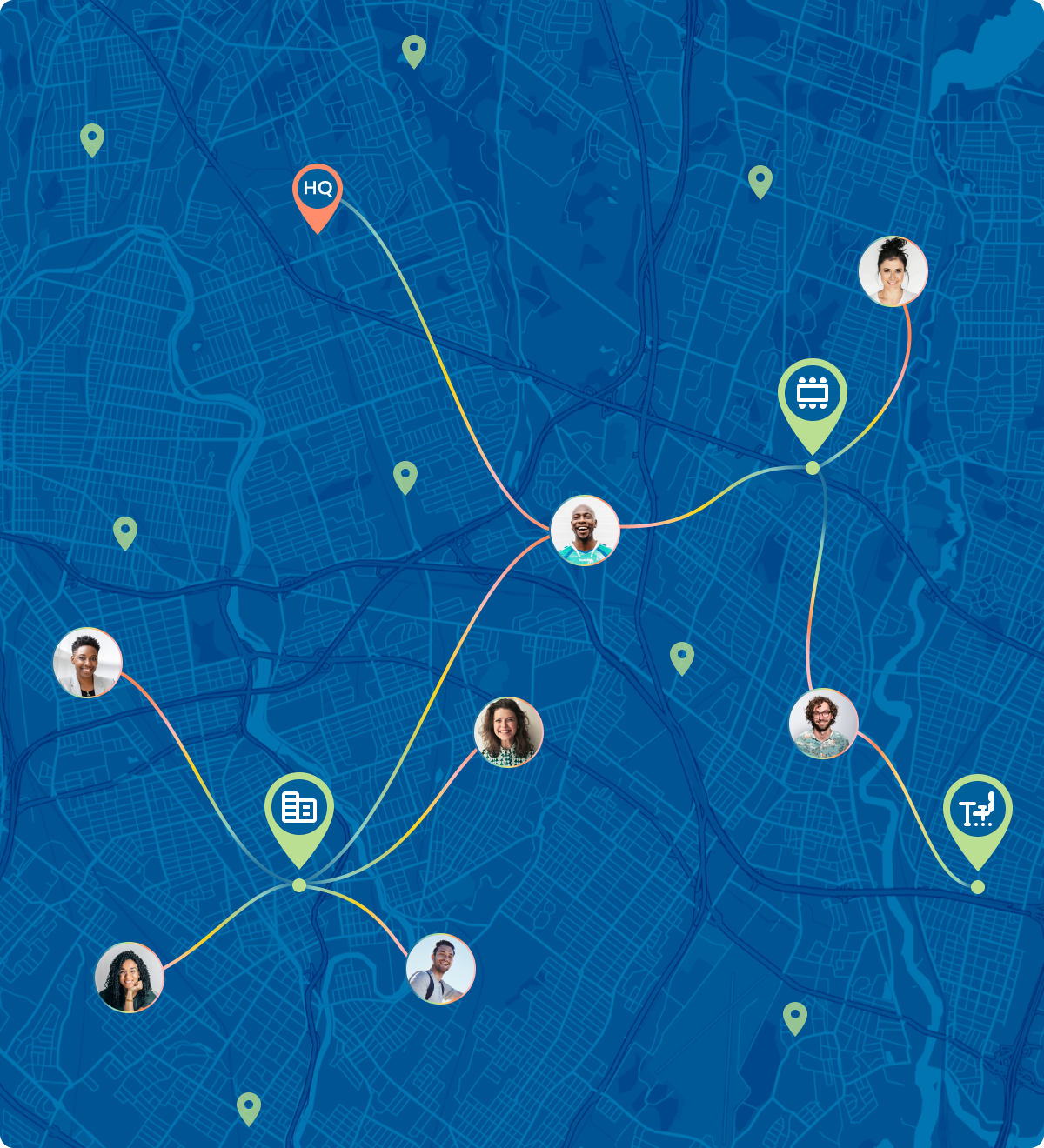 Hybrid work takes many forms.
Concentrate

Working near home when home doesn't work.

Collaborate

Huddling with teammates, engaging, creating, and getting sh*t done.

Cowork

Bonding with colleagues, rediscovering group synergy and celebrating shared mission.
"Given the changes in the marketplace and the on-going need of our employees, we have actively chosen to enhance our distributed model to a more highly evolved hybrid workplace model. This will see our employees have the opportunity to access flexible office space – on demand - as part of our new hybrid workplace."
Chris Mach, Director - Global Workplace Strategy & Support, AT&T