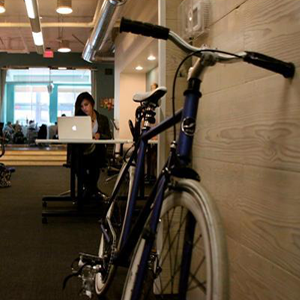 Local Meeting Places for Freelancers
Search and book quality space on the go!
Meet the modern work world: flexible, connected, collaborative, and moving at warp speed. Having a workspace ecosystem—in other words, a network of meeting locations—where you can meet with clients is essential. And if you're a freelance writer, trainer, graphic designer, programmer, etc., you know who is responsible for putting it all together. You.
Well, now it's you and LiquidSpace. LiquidSpace is the perfect solution for anyone who needs on-demand quality meeting and office space. With LiquidSpace, you can find and book business meeting places, conference rooms, or simply a quiet workspace where you can focus on projects. LiquidSpace helps you make the most of your modern work world wherever you or your clients are.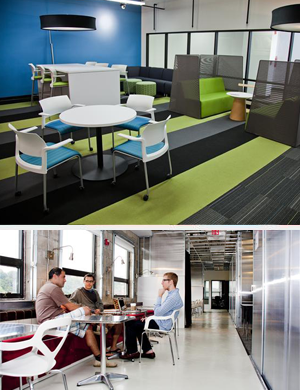 Freelancer Profile
Eve Connell | Writer, Editor, Trainer
Need: A business meeting place with amenities
Solution: Book great meeting places anytime, anywhere with LiquidSpace
Eve Connell lives and loves the freelance life. She's also fond of LiquidSpace because it helps her maintain the flexibility she needs and achieve the productivity her clients appreciate.
As she notes, "With LiquidSpace, I'm assured the best workspace for my constantly evolving and revolving needs—whether it's a professional conference room for a multiple client work session, a larger community venue for a lengthy off-site training day, or just some quiet workspace away from my (sometimes distracting!) home office."
Most of all, Connell appreciates the on-demand nature of LiquidSpace: "No matter where I am, I know I can rely on the real-time functionality of LiquidSpace," says Connell. "It's the perfect solution for finding and booking the best meeting place or workspace for my unique work day requirements."
See How Other Professionals Use LiquidSpace