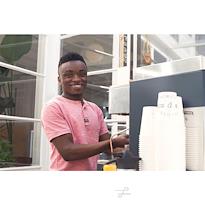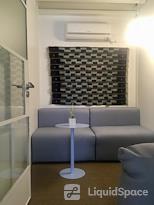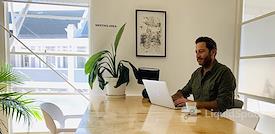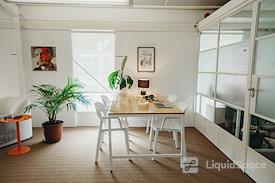 Event Space for 80
Craft and Graft - Gordon St
2 Gordon Street, Gardens, Cape Town, WC 8001 -
Confirmed Open
Event Space Entire Gallery
The Gallery is Craft+Graft's main event space on the ground floor. It is the perfect place for many events, including breakfast meetings, formal dinners, informal mixers, product demos, film shoots, or other networking events. With its open floor plan, white walls and screed floor, it provides a clean canvas for your event needs. It has basic lighting, and you can use our existing furniture or bring your own for an experience that matches your brand or style. We want you to feel like home, and our on-site events manager is here to make your life easy. Our event space can be set up in 4 different seating arrangements: seminar, class room, u-shape, cinema. It's the perfect solution for presentations, seminars, and workshops. Or use our high tables for your networking events. We can host groups of up to 80 people for cocktail events, or up to 55 people for seated events. Complete the event form and we'll take care of the rest!
Filming Allowed ($)
You can rent our beautiful venue for your photo and video shoots. Please contact us to find out more about availability and rates.
Projector ($)
We can provide a projector (charged separately).
Video Conference ($)
Please let us know if you'd like to book our video camera for your conference calls, and we'll let you know much it is.
Catering ($)
We can organise delicious catering for you - just let us know what you're looking for.
Parking ($)
There is ample free street parking. We have 4 parking bays on the property that can be rented for a fee by members (subject to availability).
Print/Scan/Copy ($)
Dedicated Desk members have a certain amount of free pages included in their membership. For everything above that amount, we charge a small fee per page.
Phone
We can provide a phone or phone services (charged separately).
Room Set-up
Just let us know if you need a particular setup, and we'll try to make it happen for you.
TV/Monitor
All of our meeting rooms have large LED screens that can be connected to your laptop. We also have a video camera that can be rented.
Whiteboard
All of our meeting rooms have writable glass doors, whiteboards, and flip-charts. We also provide markers for you to use.
Bike Rack
We have convenient bike racks on our property.
Coffee/Tea
We provide free coffee and plungers, teas, and sugar.
Filtered Water
We have both filtered still water and filtered sparkling water on tap.
Hosted Reception
Our reception hours are 8:30-17:00. We welcome your visitors and receive packages for you.
Kitchen
Our kitchen is well-stocked with plates and cutlery and has a microwave, fridges, water kettle, toaster, filtered and sparkling water on tap. You can also store your personal food items in containers.
On-site Restaurant
Our coffee shop serves delicious coffees, hot and cold beverages, freshly baked goods, grilled cheese sandwiches, and a range of snacks, including organic and vegan options.
Shower
You're very welcome to use our shower.
8
people are looking at this space
Craft and Graft - Gordon St
2 Gordon Street, Gardens, Cape Town, WC 8001
Craft and Graft - Gordon St
2 Gordon Street, Gardens, Cape Town, WC 8001
Craft+Graft is an inspiring shared workspace in Gardens, Cape Town. We offer private offices, flexible desks, and meeting rooms in a beautiful space. Enjoy the many amenities, including uncapped high-speed internet, daily cleaning service, and free coffee and tea. Contracts are flexible and can be scaled up or down as you need. You'll love the personal and diverse atmosphere of our space.