266 people are looking at this space
Training Room for 32 at Intellectual Point
11321 Sunset Hills Road, Reston, VA 20190
Computer Lab (Day time)
We have a computer lab that can be used for Training, Conferences or even Meetings. It is fully equipped with the following amenities: Blazing Fast Computers: We have the latest Dell XPS 8700 blazing fast machines equipped with the latest Intel i7 processors and 16 GB RAM on a Windows 7 Platform with terabytes of disk space. Ultra-Modern LED Large Touch Screen Monitors: The classroom is equipped with state-of-the art ultra-modern high resolution touchscreen LED monitors from Dell & Samsung to give the students the best viewing experience. High Speed Internet Connectivity: Our computer labs are fully equipped with high speed wired and wireless fiber optic internet with super-fast upload and download speeds. With high speed internet, all the devices can be connected all at the same time without any degradation in performance. We can also provide you with the option of having a dedicated Internet service for your specific requirement. Walking distance from Silver Line Metro: Our training facility is at a walking distance from the Silver Line Reston Metro Station. In fact, you can see the Reston station from our facility. You can have clients coming from Washington DC, Maryland and Virginia without the hassle of spending hours in the traffic. Plenty of Free Parking: There are hundreds of free parking spaces right outside our office and a huge Metro Parking Lot across the street. So if you decide to drive, you never have to pay for parking or circle around looking for parking spaces. Perfect Classroom Style Layout: Our training rooms are set up in a perfect classroom configuration fully equipped with whiteboards, high resolution projectors, flipcharts, projection screens, high quality markers, computers, high speed internet and flat screen monitors. Classrooms are configurable to accommodate your needs. Desktop computers are imaged to your specifications. You just have to show up and teach the class. We take care of the rest. It's that easy! On-site catered Lunches: We handle every detail to make your affair a seamless reflection of professionalism and good taste. Our tempting choices of catering options provide fresh cuisine and high quality services on-site so you won't have to leave the premises. Event catering ranges from box lunch drop-off to hot catering services. We serve different meal each day of the week and accommodate for any dietary needs for your clients. Well trained friendly hospitality staff: Our staff will take care of everything and your students focus on their learning experience. Our hospitality staff will coordinate and provide assistance to students thought the day. Students will be guided to their rooms and throughout the day restocking of break rooms and setup of lunches will be provided. We make the process of renting a training facility seamless. Your point of contact will be a well-trained program manager that is there help coordinate your event from planning to completion. IT Support: Our team of IT professionals is on-site during all hours of operation, ensuring your training goes smoothly. Certification Testing: We are an authorized testing center for Pearson VUE, Prometric, Kryterion, ISO& DSST. Our staff is fully credentialed to proctor various exams. This provides your students with the option to sit for their certification exams after training is completed. Long Term and Short Term Rentals: We are able to accommodate your need, no matter how large or small. Whether you need a training room for a half of a day or several weeks, Intellectual Point has you covered. Unbelievable Low Rental Rates: We are able to provide you unbelievably low room rental rates of $75/- per hour. We keep our overheads low so we are able to pass on the cost savings to you so we can build a long lasting relationship with you. If you want to rent the facility for a longer period, we can provide you even further discounts. Just come see us and we will make it work for you to fit your budget!
Amenities & Services
WiFi
High speed wired and wireless fiber optic internet with super-fast upload and download speed.
Hosted Reception
Our front desk assistant will guide you and cater to your needs.
Kitchen
Microwave, Refrigerator and more
6AM
7AM
8AM
9AM
10AM
11AM
12PM
1PM
2PM
3PM
4PM
5PM
6PM
7PM
8PM
Intellectual Point
11321 Sunset Hills Road, Reston, VA 20190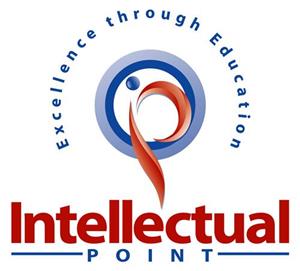 About Intellectual Point in Reston
Private Business
Larger more cost effective space from a desk to a floor and conference rooms shared with the host company and a few others. Find synergies and a culture fit.
Conduct your next training or workshop in a relaxed, quiet and ultra-modern classroom environment in a prime location in Northern Virginia at a walking distance from Silver Line Metro.

Computer Lab (Evening Time)
$100/hour
We have a computer lab that can be used for Training, Conferences or even Meetings. It is fully equipped with the following amenities: Blazing Fast Computers: We have the latest Dell XPS 8700 blazing fast machines equipped …
View Details