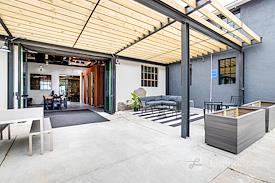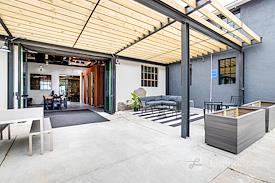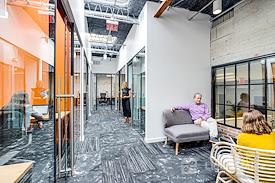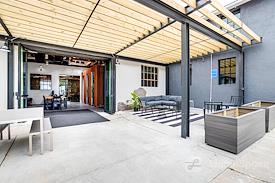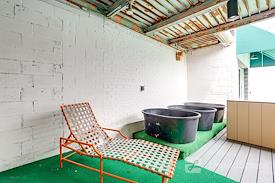 The Loop 215 - Powered by 25N
215 North Payne Street, Alexandria, VA 22314 -
Confirmed Open
The Loop - Powered by 25N The Loop isn't your typical shared workspace — we are a mindful community that believes in work-life balance. Our coworking space has its own unique vibe and is designed with a holistic approach so our members can thrive in what they do. We've created a shared communal setting that intertwines work and self-care while cultivating productivity. Beyond falling in love with our space and amenities, it's easy to find your tribe here because we all share one common goal: wellness while we work.
Read more
Amenities & Services
Catering
We can set up any catering needs you or your company might have. There is a $25 flat fee in addition to the yummy food purchased.
Coffee/Tea
Complimentary coffee and tea are served all. day. long!
Hosted Reception
Our office is staffed 8-5, Monday to Friday, with a Community Manager to help answer any of your questions or office needs!
Kitchen
We have a full service kitchen complete with a fridge, dishwasher, sink, and ice machine. We also have cups, plates, silverware, napkins, and everything in between!
Print/Scan/Copy
Print cost is $0.15 for b&w and $0.25 for color.
Community
13 People favorited spaces at The Loop 215 - Powered by 25N in Alexandria
13 followers at The Loop 215 - Powered by 25N in Alexandria
Lauren Grimes started following.

23 days ago

Stephanie Woo, Rosie Jeffrey started following.

one month ago

Sarah Vahlkamp started following.

2 months ago