Office Suite for 210 at Boxer - 4100 Alpha Rd
4100 Alpha Road, Farmers Branch, TX 75244
Suite 500 | 21,271 sq ft
Full Floor Availablity, 4 Window Offices, 15 Interior Offices, 2 Conference Rooms, 2 Large Open Work Areas, Break Area, Sink, 2 Rest Rooms, File Or Storage Area, 2 Closets, Corner Location, 3 Entrances
Boxer - 4100 Alpha Rd
4100 Alpha Road, Farmers Branch, TX 75244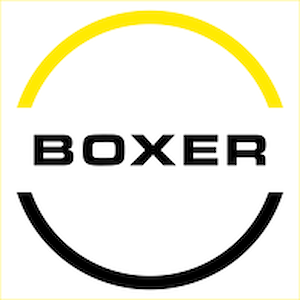 About Boxer - 4100 Alpha Rd in Farmers Branch
Office Building
Private office suites available directly from building owners on flexible terms.
4100 Alpha is an 11 story office building, part of an 11 building professional campus setting. Located near a spring-fed lake surrounded by multiple seating areas, beautiful landscaping and a walking trail. The property features a 4:1,000 tenant parking allotment with optional covered parking available. Heavily landscaped professional campus setting with fiber service to the building, a health club on campus, available security, on-site leasing, management and maintenance. Several building conference rooms are available on the campus at no charge to tenants. A Luby' s Cafeteria is located at the campus for convenience along with many other eateries within minutes of the campus. 15 minutes from DFW Airport or Love Field, and the DART bus service runs throughout the campus.

Team Office for 10
one year min. term (Auto - renewed)

Team Office for 19
one year min. term (Auto - renewed)
Reception Area, 2 Window Offices, 2 Interior Offices, 1 Glassed Conference Room, Break Area, Sink, File Or Storage Area, 1 Closets, 1 Glass Door Entrance. New Construction.
View Details

Office Suite for 210
one year min. term (Auto - renewed)
Full Floor Availability! Reception Area, 20 Window Offices, 35 Interior Offices, 2 Conference Rooms, 3 Bullpens, Open Area, Kitchen, Break Area, Sink, 2 Rest Rooms, Work Area, File Or Storage Area, 1 Closets, Corner Location, …
View Details