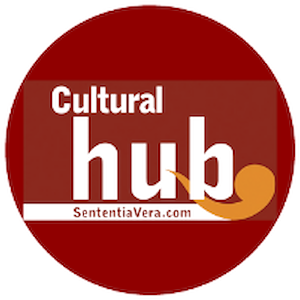 Sententia Vera Cultural Hub
4002 US Highway 290, Dripping Springs, TX 78620
2 Followers
A no-frills, professional environment equipped with the essential features and office equipment, Sententia Vera CoWorking is nestled in the Hill Country of Central Texas. Set at the entrance of a friendly neighborhood, the 1.5 acres provides for a 4000+ sq. ft. of indoor office space, as well as half an acre dedicated to an outdoor patio and natural work environment. As the first green building constructed in Dripping Springs by a collaborative team of green building professionals and eco-friendly volunteers over 20 years ago, Sententia Vera CoWorking will strive to be a professional, sustainable community by creating a collaborative culture to reduce and minimize its eco-footprint. Sententia Vera CoWorking is the place for entrepreneurs, freelancers, consultants, and work-at-home telecommuters of Southwest Austin, Dripping Springs, and the Central Texas Hill Country to connect, create, share, and collaborate in a peaceful, energizing, and natural environment. Because as our careers get busier and more successful, generating good ideas and quality work requires a peaceful environment, re-energized by periods of natural silence.

Dedicated Desk 1
Starting at $346/mo.
For 1 Dedicated Desk (1 available)
1 month min. term (Auto - renewed)
Sententia Vera Cultural Hub is one of the first green buildings constructed by a group of green-minded artisans and community members of Dripping Springs and the Hill Country. The building was constructed out of straw bales, …
View Details

Dedicated Desk 2
Starting at $346/mo.
For 1 Dedicated Desk (1 available)
1 month min. term (Auto - renewed)
Sententia Vera Cultural Hub is one of the first green buildings constructed by a group of green-minded artisans and community members of Dripping Springs and the Hill Country. The building was constructed out of straw bales, …
View Details
Amenities & Services at 4002 US Highway 290
24/7 Access

Accessibility

Catering

Coffee/Tea

Door w/Lock

Entry

Filming Allowed

Filtered Water

Furnished

Hosted Reception

Kitchen

Mailbox Services

Meeting Rooms

Notary Services

Parking

Pet Friendly

Phone

Print/Scan/Copy

Projector

Room Set-up

Storage

TV/Monitor

Video Conference

Whiteboard

Window View
Space Types at 4002 US Highway 290
Event Space
Office
Meeting Space
Training Room
Desk
Dedicated Desk
Sententia Vera Cultural Hub
4002 US Highway 290, Dripping Springs, TX 78620