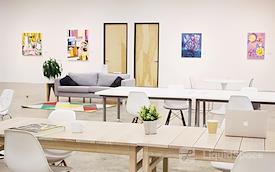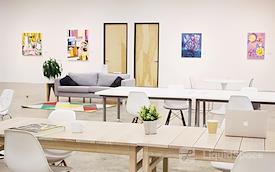 Austin Cinemaker Space
2200 Tillery Street, Austin, TX 78723 -
Confirmed Open
Welcome to Austin Cinemaker Space 〰️ After twenty years in the nonprofit creative sector, we designed an affordable option for Austin's diverse creative community. An alternative to traditional coworking space providing a coworking/venue hybrid with community at its forefront, designed to fit the needs of artists, filmmakers, and creatives. 〰️ Membership Perks 〰️ We took a minimalistic approach to furnishings & decor to not distract from the wonderful work & art displayed & for easy clean up and modification for community events. High-speed Wifi Dedicated Parking Lot Natural light in public spaces Open-concept creative work areas Lots of greenery Finished cement floors Filtered water & sparkling water on tap Photo/Video studios Film/Media Equipment Passionate nonprofit staff Directly supporting a 20-year nonprofit arts organization :) Our film/video studios (including Black Box) and meeting rooms are available to non-members starting at $50/hr.
Read more

Austin Cinemaker Space
For 1 Dedicated Desk (8 available)
$250/month
3 months min. term
A desk of your own in a shared private studio for a flat affordable fee with 24/7 access. All DD members also have access to our 4,500 square foot open-concept creative co-working area with comfy chairs, sofas, and a minimalistic industrial vibe with lots of greenery. You will also have access (at no additional fee) to industry printers & scanners, reserving studio space for film/video, reserve film/media equipment, or an iMac computer fully loaded with creative software. Desk, rolling chair, and locking cabinet included. Included: -24/7 access to dedicated desk -Month-to-Month membership -Open-concept creative coworking area -Reserve studios & film/media equipment at no additional fee -Reserve an iMac computer fully loaded with creative software, Wacom tablet, light boards, or other tech tools -Filtered water & sparkling water on tap -Use of printers & scanners - Dog friendly :) -15% off classes & workshops at Austin School of Film
Amenities & Services
Coffee/Tea
Due to COVID19 this amenity is limited at this time.
Hosted Reception
9AM - 9PM, SEVEN DAYS A WEEK
Austin Cinemaker Space
2200 Tillery Street, Austin, TX 78723
Community
6 People favorited spaces at Austin Cinemaker Space in Austin
6 followers at Austin Cinemaker Space in Austin
Garrett Miller started following.

11 months ago

Rishi Kumar started following.

one year ago

Kevin Arenas started following.

2 years ago