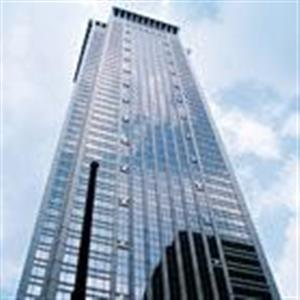 17 Followers
Located in Philadelphia's Uptown Business District, the highly esteemed BNY Mellon Center sits on Market Street and John F. Kennedy Boulevard, one of Philadelphia's most recognizable intersections. The high-class, exclusive BNY Mellon Center is part the prestigious Penn Center,which offers a variety of amenities and services, luxury shopping, convenient transportation, bars, restaurants, 5-star hotels. This location is a premium address for any business in Philadelphia.

Two Adjacent Windowed Offices
Starting at $2,057/mo.
Private Office for 3
1 month min. term (Auto - renewed)
Two adjacent offices boasting downtown views, perfect to accommodate up to 3 workstations! Beautifully appointed with executive desks and executive leather chairs. We offer terms from 1-12 months with call and internet …
View Details

Windowed Office with 1 workstation
$1,700/month
Private Office for 1
1 month min. term (Auto - renewed)
Windowed office boasting downtown views, perfect to accommodate 1 workstation! Beautifully appointed with executive desks and executive leather chairs. We offer terms from 1-12 months with call and internet allowance. …
View Details

Windowed Office with 2 workstations
$2,850/month
Private Office for 2
1 month min. term (Auto - renewed)
Windowed office boasting downtown views, perfect to accommodate 2 workstations! Beautifully appointed with executive desks and executive leather chairs. We offer terms from 1-12 months with call and internet allowance. …
View Details
Amenities & Services at 1735 Market Street
WiFi

Accessibility

Catering

Coffee/Tea

Filtered Water

Furnished

Hosted Reception

Kitchen

On-site Restaurant

Phone

Print/Scan/Copy

Projector

Room Set-up

TV/Monitor

Whiteboard
Space Types at 1735 Market Street
Meeting Space
Office
Desk
Servcorp - Philadelphia BNY Mellon Center
1735 Market Street, Suite 3750, Philadelphia, PA 19103
Community Servcorp - Philadelphia BNY Mellon Center in Philadelphia
17 People favorited spaces at Servcorp - Philadelphia BNY Mellon Center in Philadelphia
17 followers at Servcorp - Philadelphia BNY Mellon Center in Philadelphia
Duriq Coles started following 16 days ago
Curtis Marsh started following 2 months ago
Mindy Bogue, Shannon Leaf, Te Wu started following 3 months ago