Dedicated Desk - 0 Available at VuPoint Research Southwest Portland
8959 Southwest Barbur Boulevard, 100, Portland, OR 97219
Suite 123 - (Trevor's desk)
Give Bert a call at 503-927-9138 if you would like to tour this space.
VuPoint Research Southwest Portland
8959 Southwest Barbur Boulevard, 100, Portland, OR 97219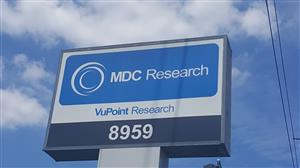 About VuPoint Research Southwest Portland in Portland
Coworking
Entrepreneurial, creative, techy vibe shared environments, with mostly open floor space and some private offices. Community and networking a big draw.
We have multiple offices surrounding an open space for gathering and sharing of ideas. Kitchen, break room and lots of natural light emanating from windows and sliding glass doors. Free Parking. Private offices an option. Extended hours available upon request.