318 people are looking at this space
Private Meeting Room for 15 at iMentor
Biggie - Large Sized Conference Room
We're renting out this room as it doesn't get used to it's full capacity and we'd like to make it available to organizations in the area who need a meeting space. This particular room is enclosed on three sides by sliding glass doors and can be configured in a variety of ways to accommodate more than 15 people. (i.e. theater style setup is available - capacity is 45).
Amenities & Services
Room Set-up
Default setup of the room is board room which can accommodate up to 15 people. There are 5 tables that can roll apart to be moved into any configured or folded up to provide theater seating which can accommodate up to 40 people.
Video Conference ($)
We have Skype for Business, join.me or Zoom available for use for a $10 fee. We recommend arriving 15 minutes before your scheduled time to allow for setup requirements.
Phone
Phone included in room. Mic extensions available. US calls only.
Projector
HDMI Projector hard wired to a computer, so there is no need to plug in your laptop, though that is an option. The computer has wireless keyboard and mouse.
Whiteboard
4 large whiteboards affixed to the walls with dry erase markers and erasers/wipes.
Accessibility
Building and space are wheelchair accessible. An ADA bathroom is located on our 10th floor for convenience.
Filtered Water
There are two water coolers located on both our floors. Hot water feature is also included.
On-site Restaurant
Bluestone Lane is located in the lobby of our building.
6AM
7AM
8AM
9AM
10AM
11AM
12PM
1PM
2PM
3PM
4PM
5PM
6PM
7PM
8PM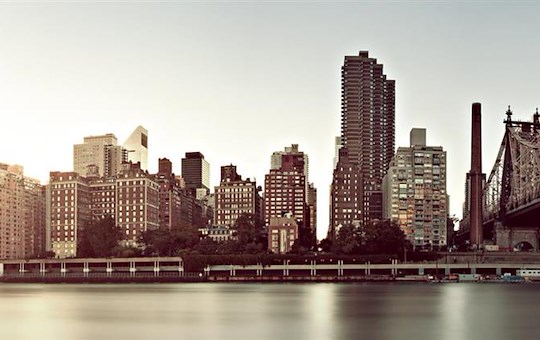 The modern beginnings of New York City, where historical and cutting edge buildings form the basis for the world's most iconic skyline

About iMentor in New York
Private Business
Larger more cost effective space from a desk to a floor and conference rooms shared with the host company and a few others. Find synergies and a culture fit.
We are a growing organization that builds mentoring relationships that empower first-generation students from low-income communities to graduate high school, succeed in college, and achieve their ambitions. We are located in the Bay Area, Chicago and NYC.

Egg - Medium Sized Conference Room
$75/hour
Private Meeting Room for 12
We're renting out this room as it doesn't get used to it's full capacity and we'd like to make it available to organizations in the area who need a meeting space. This is one of our nicest conference room, with custom wall …
View Details

Smalls - Medium Sized Conference Room
Starting at $300/day
Private Meeting Room for 12
We're renting out this room as it doesn't get used to it's full capacity and we'd like to make it available to organizations in the area who need a meeting space. This particular room is enclosed on two sides by sliding …
View Details