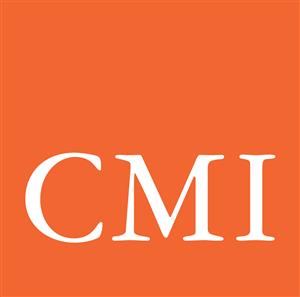 10 Followers
Crystal McKenzie Inc. is home to a community of creative branding / marketing professionals. Open floor plan in our creative office with large workstation tables for conferences or collaborative sessions; WIFI; pantry and bathroom on premises with receptionist area. Conveniently located in the heart of Flatiron, NYC and only steps from all major subway and bus lines to Midtown and Downtown Manhattan.

Flatiron Conference Space
Starting at $175/day
Semi-private Meeting Space for 1
Show Prices
$35/hour
$95/half‑day
($23.75/hour)
$175/day
($21.87/hour)
Located in the heart of Flatiron, our conference area is semi-private and in a quiet corner of our private business' office. It is located right off of our open co-working area with no door. High speed wifi, great light, …
View Details
About 220 East 23rd Street in New York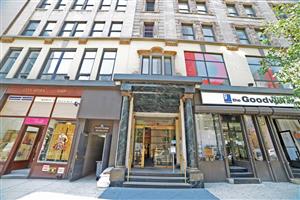 The 12-floor classic brownstone at 220 East 23rd Street is a handsome building on the tree-lined block between 2nd and 3rd Avenues on the border of Gramercy Park and Kip's Bay – a great base for innovative, young companies. The 1907 building boasts a newly remodeled lobby, elevators, windows and corridors. The tenant roster includes architects, filmmakers, graphic designers, advertising agencies and non-for-profits. Offices at 220 East 23rd Street, New York, feature tenant-controlled AC, sub metered electric, natural light and small units that can easily be combined into larger ones for the right tenant. The offices are in close proximity to subway lines N, Q, R, L, 4, 5 and 6.
Amenities & Services at 220 East 23rd Street
Coffee/Tea

Furnished

Parking

Phone

Print/Scan/Copy
Space Types at 220 East 23rd Street
CMI Workspace - Flatiron
220 East 23rd Street, Suite 305, New York, NY 10010-4677
Community CMI Workspace - Flatiron in New York
10 People favorited spaces at CMI Workspace - Flatiron in New York
10 followers at CMI Workspace - Flatiron in New York
Meredith Reed, Nick Sarelli, Kim Miele, John M Hall, Ryan Lawrence, Rachael J. Jordahl, Jónas Bergmann Björnsson, Lynn Boquiren, Lilia Rubin started folowing one year ago
Adio Ash started folowing 2 years ago