44 people are looking at this space
Open Desk - 8 Available at BuroHQ | Lower East Side
77 Bowery, 8 floor, New York, NY 10002
|
Chinatown
Hot Desks $550
Hot Desks $550 include 4 credits for for Conference room
-Membership Community & 20 days per month
-Benefits from our 250+ partners to help you succeed
-Weekly newsletter || Listen to founders on Podcast/Video
-Spacious, Unique Common Areas 10+ members
-Lunch (Enjoy a catered lunch while our members share expertise, knowledge, and valuable tips)
-Office Hours (One-on-one sessions with investors and industry leaders)
-Weekly Happy Hours (Pour a beer with other members and socialize in a more casual atmosphere)
-Meditation room: Xbox consoles and SmartTV
-Wide-screen TVs with wireless connectivity || Video recording facilities
-Printing/Copying/Scanning (120 black & white copies and 20 color prints (or copies) per desk)
-Connect/Find an expert, investor and get advice during our office hours
-Online Access: Book conference rooms, Register guests, Request IT support, Tap into the Community/Networking/Advice, Job Listings
-Dedicated internet bandwidth, Personal WiFi and Dynamic IP
-Locker
-Business Mail Service
-Exclusive Member Networking Events (Expand your professional circle with hundreds of events)
-Free Refreshments || Community Manager / Staff
DASH License®
Book Online for no lease and no hassle. Save time and money when you book this space online with DASH®, an industry standard license for flexible workspace transactions.
Preview DASH®
Exclusive Savings
Direct access to exclusive network offerings, including 10% off hourly and daily spaces once you've booked a monthly space online.
Learn about Network Benefits
Expert Advice
Our dedicated team of Space Experts is available anytime – at no additional cost – to assist with your office search.
Connect with a Space Expert
A culinary adventure awaits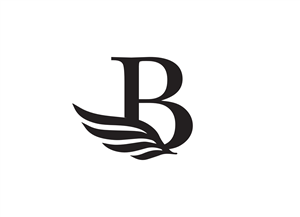 About BuroHQ | Lower East Side in New York
Coworking
Entrepreneurial, creative, techy vibe shared environments, with mostly open floor space and some private offices. Community and networking a big draw.
BuroHQ provides an NYC's workspace, community, Investment Relation for Crypto & Blockchain startups, and FinTech, Fashion-, Media-, AdTech entrepreneurs with Ethereum/Bitcoin, who share the space, partnership, have the opportunity to work together, and that want to enter the Global market with offices in megapolises: New York, London, Hong Kong, Moscow, Berlin, Singapore, Shanghai, Dubai, Tel Aviv, Paris, San Paulo. The majority of BuroHQ's early tenants have at least $3-5M in annual revenue, with some hovering around the 50-100M-dollar valuation range. BuroHQ only welcomes companies that have raised $500K+ or have annual revenue of $500K+ (seed-round for the global expansion or R&D, marketing, business development), that have 3 to 9 employees in global megapolises not included HQ. BuroHQ, aiming to be the Blockchain Tech with Cryptocurrency for office leasing and co-working space. We found all in style as "Liberty. Luxury. Security. Total guest Privacy" thing, which became an icon of the decade, maintaining the dream of enriching everyday life through modern design and creating a co-working experience that is both theatrical and intimate by adhering to a strict policy of complete guest privacy. Members can also access exclusive panels, the most recent featuring serial entrepreneurs, experts, business angels and VC funds. By the end of this year, BuroHQ expects to have about 10 locations in global megapolises. BuroHQ transforms traditional office rental into a new-generation community-based ecosystem where one can share, sell or rent out high-quality office spaces using Ethereum/Bitcoin digital tokens.

Dedicated Desk $995
Starting at $796/mo.
For 1 Dedicated Desk (8 available)
1 month min. term (Auto - renewed)
Dedicated Desk $995 incude -10 credits for for Conference room || Own event -Private 24/7 access -Allocated dedicated desks in an open plan area and available space for branding -iMac -Personal WiFi and Dynamic IP, VLAN -Internally …
View Details

Hot Desks $300
Starting at $240/mo.
For 1 Open Desk (8 available)
1 month min. term (Auto - renewed)
Hot Desks $300 include 2 credits for for Conference room -Membership Community & 10 days per month -Exclusive member events -Benefits from our 250+ partners to help you succeed -Weekly newsletter || Listen to founders on …
View Details

Private office $4,000
Starting at $3,600/mo.
Team Office for 4
1 month min. term (Auto - renewed)
Private office for 4 person $4,000/month incude -12 credits for for Conference room || Own event -Private office 24/7, supremely ergonomic chairs and desks, and available space for branding || In-suite storage || Double-pane …
View Details