297 people are looking at this space
Open Desk - 1 Available at Ground Floor Coworking
547 North Avenue, New Rochelle, NY 10801
Shared Space - Day pass
Our shared space is open and airy, very friendly and comfortable, with a great urban/suburban vibe. There are many tables/desks with large comfortable swivel chairs. The space includes kitchenette, bathrooms, lounge area, small lockers, WiFi, print/copy/scan. We have an easy to get to location with lots of parking and great food venues all around. We offer either monthly memberships or day passes. Totally worth checking out.
Amenities & Services
Coffee/Tea
We have coffee and tea available for sharing - we ask that members pitch in from time to time on a non-required basis
Print/Scan/Copy
Light duty printing is requested - printer (with copy and scan) is for shared use
6AM
7AM
8AM
9AM
10AM
11AM
12PM
1PM
2PM
3PM
4PM
5PM
6PM
7PM
8PM
Ground Floor Coworking
547 North Avenue, New Rochelle, NY 10801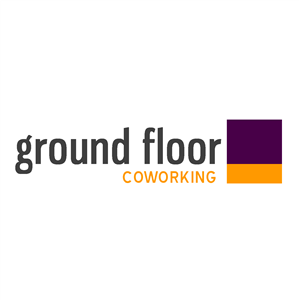 About Ground Floor Coworking in New Rochelle
Coworking
Entrepreneurial, creative, techy vibe shared environments, with mostly open floor space and some private offices. Community and networking a big draw.
Our space is very chill and funky yet comfortable, airy and professional - an excellent urban/suburban feel with a great vibe - easy to get to, ground floor location with lots of parking and good food options all around - totally worth checking out

Dedicated Desk - Monthly
Starting at $340/mo.
For 1 Dedicated Desk (2 available)
1 month min. term
Show Rates
| | |
| --- | --- |
| 1 month min. term | $400/mo. |
| 3 months min. term | $380/mo. |
| 6 months min. term | $360/mo. |
| 12 months min. term | $340/mo. |
Our space includes 5 dedicated desks. Members get all the amenities of our shared space along with their own dedicated desk for convenience. Dedicated desk members are able to keep a small file cabinet under their desk and/or …
View Details

Shared Space - Monthly
Starting at $212/mo.
For 1 Open Desk (10 available)
1 month min. term
Show Rates
| | |
| --- | --- |
| 1 month min. term | $250/mo. |
| 3 months min. term | $238/mo. |
| 6 months min. term | $225/mo. |
| 12 months min. term | $212/mo. |
Our shared space is open and airy, very friendly and comfortable, with a great urban/suburban vibe. There are many tables/desks with large comfortable swivel chairs. The space includes kitchenette, bathrooms, lounge area, …
View Details