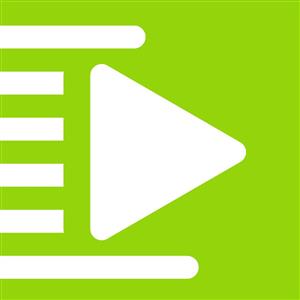 Phosphor Studio
1730 Broadway Boulevard, Kansas City, MO 64108
Phosphor Studio
3 Followers
Phosphor Studio is a collective of creative professionals that provide services in media production. The studio, in The Kansas City Crossroads Arts District, offers a wide gamut of services from video and audio production to 3D animations & 2D motion graphics to websites and interactive experiences to creative services and scriptwriting. The main video production studio has close to 2,000 sq./ft. of 16' ceilings. The large infinite white or green/blue screen "cyc" wall is 20' w x 14' h with a 20'w x 16' stage. Load in is easy at the ground floor or via the garage door from the back alley. The amenities make Phosphor Studio a comfortable experience for clients. Oversee productions or collaborate on projects from the mezzanine and lounge areas that look down into the main studio. For larger productions the studio can be sectioned off with dressing rooms, separate bathrooms and a green room. A full kitchen and large conference room are available for added convenience. The studio transforms to an exciting event space due to its open spaces and tall ceilings. The house a/v system and 300" projection screen accommodates screenings of films, televised events or live webinars. Art exhibitions, live broadcasts, corporate events or speaking engagements are possible at Phosphor Studio. In addition to events, each year we are proud to be a venue for The Kansas City Fringe Festival.  One of the more enjoyable parts of the studio is the roof top deck. A 20' x 30' roof top deck and garden provides a spectacular view of downtown Kansas City and the Crossroads Arts District. It's perfect for events or the end of a long production day in the studio.

Conference Room
Starting at $300/day
Private Meeting Room for 10
Show Rates
$45/hour
$160/half‑day
($40/hour)
$300/day
($37.50/hour)
Spacious conference room for 10. Gigabit fiber, WIFI, Whiteboard, Projector, 5.1 surround sound, and more. Conveniently located with parking in front.
View Details

Production Area
$500/day‑pass
Rent the production space by the day for photography or video production.
View Details
Amenities & Services at 1730 Broadway Boulevard
WiFi

24/7 Access

Accessibility

Door w/Lock

Filming Allowed

Furnished

Kitchen

Meeting Rooms

Parking

Phone

Projector

Storage

TV/Monitor

Whiteboard

Window View
Space Types at 1730 Broadway Boulevard
Event Space
Meeting Space
Phosphor Studio
1730 Broadway Boulevard, Kansas City, MO 64108