187 people are looking at this space
Event Space for 25 at Creative Expression for Children, LLC
11129 North Oak Trafficway, A, Kansas City, MO 64155
Creative Teaching/Meeting space
We are a right brain learning studio and home to our scheduled programs, group workshops, birthday events, private sessions, original plays, and creative classes/courses. We have a flexible schedule and some extra time that the studio could be shared with other creatives. It is an open studio area with wall mirrors, a smaller semi-private nook area that can be used for meditation or smaller gatherings etc, 2 bathrooms, a moveable stage, and flexible floor seating.
6AM
7AM
8AM
9AM
10AM
11AM
12PM
1PM
2PM
3PM
4PM
5PM
6PM
7PM
8PM
Creative Expression for Children, LLC
11129 North Oak Trafficway, A, Kansas City, MO 64155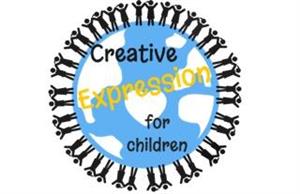 About Creative Expression for Children, LLC in Kansas City
One of a Kind
Venues that make their own category from museums to wineries, libraries to churches.
We are a right brain learning studio that offers unique programs using the language of play, storytelling, performing arts, and inner listening to produce original plays. Children learn to connect to their inner confidence and trust their creative intuition through the expression of their art. We are located in a small strip mall with a medium sized studio space, wall mirrors, large dry erase, meditation nook, 2 bathrooms, flexible staging, and dressing room area. It is great for rehearsals, creative projects, and any type of group meetings as it is infused with creative energy. Very simple and nurturing.