2 people favorited this space
Private Meeting Room for 6 at Westin Minneapolis
88 South 6th Street, Minneapolis, MN 55402
Titanium Room
Seating up to 6 on a Round Table, Private Room, Natural Light, Comfortable Seating, TV in Room, Food and Beverage Service Available
Amenities & Services
On-site Restaurant ($)
BANK Restaurant Open for Breakfast, Lunch and Dinner
TV/Monitor
Monitor affixed to the wall
| | | | | | | | | | | | | | | | |
| --- | --- | --- | --- | --- | --- | --- | --- | --- | --- | --- | --- | --- | --- | --- | --- |
| | 6AM | 7AM | 8AM | 9AM | 10AM | 11AM | 12PM | 1PM | 2PM | 3PM | 4PM | 5PM | 6PM | 7PM | 8PM |
| | | | | | | | | | | | | | | | |
| | | | | | | | | | | | | | | | |
| | | | | | | | | | | | | | | | |
| | | | | | | | | | | | | | | | |
About Westin Minneapolis in Minneapolis
Business Centers
Professional, full service space that caters to those looking to do private work in a shared environment with office facilities and services.
Transformed from Minneapolis's historic Farmers & Mechanics Bank building, The Westin Minneapolis will be your home to renewal in the Twin Cities. At the pulse of cosmopolitan Minneapolis, our hotel is conveniently connected to over seven miles of the Minneapolis skyway system—the city's signature walkway to business, shopping, and entertainment venues. We are also a short walk from the Minneapolis Convention Center, Metrodome, Target Center, and nationally recognized theatres and museums.

Private Meeting Room for 8
Seating up to 8, Private Conference Room, Natural Light, Comfortable Seating, Food and Beverage Service Available
View Details

Private Meeting Room for 8
Seating up to 8, Private Room, Natural Light, Comfortable Seating, TV in Room, Food and Beverage Service Available
View Details
Rating and Reviews for Titanium Room
Titanium Room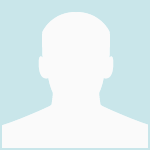 Beautiful room, exactly what we needed. Attentive wait staff since we were meeting over lunch.
Titanium Room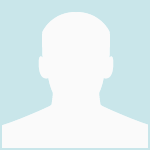 The room was directly accessible via the hotel lobby and very easy to find – great layout. We had free access in and out. Because the room was very cheap to rent, I suspected that the restaurant in the hotel would charge a lot for food, and I was right. The food was pricy but good. There was pressure to order in the first couple hours of our reservation (we stayed nine hours total) but we were left to our business after that. The room was nice and clean but the lights were a little dim. It got muggy inside later and we were forced to open windows to the noisy street. We soon shut them, preferring the heat. The window to the hotel lobby was thin and we could hear the screams of football viewers at the bar – not good for focus. On Sundays (the day we reserved), food options downtown are scarce. Don't go on a Sunday. Also, the bathroom in the hotel lobby requires a key which you must acquire at a desk, and the lines to the bathroom can get long; if your meeting is time intensive and requires all members to be present, and your members have bladders and / or bowels, consider another space. Overall, I would recommend this if you have no private space of your own to meet. It's a good value if you can avoid ordering too much food. Being a creative and self-sustaining bunch, my group was able to filter out most of the inconveniences and distractions. We appreciated the wide and mostly uninterrupted window of time we received.