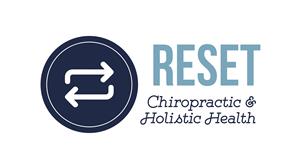 Reset Chiropractic and Holistic Health
4833 Minnetonka Boulevard, Minneapolis, MN 55416
0 Followers
RESET Chiropractic & Holistic Health is looking for new professionals to join the Reset team. Reset's mission is to provide a wide variety of holistic healthcare services in one convenient and collaborative location. Reset's innovative system allows professionals to have an independent practice without the hassle of setting up an office. For a flat monthly fee ($60-100/day), professionals receive access to: ​ Office space Waiting room Receptionist All Utilities (Including WiFi) Personalized page on resetmn.com Marketing materials Collaboration with and referrals from other Reset professionals Break room ADA compliant restroom And more! ​ Reset is looking for all types of professionals including but not limited to: Acupuncturist ​ Psychologist Counselor Marriage and Family Therapist Chiropractor Nurse practitioner Physical Therapist Dietitian or Nutritionist Massage Therapist Psychiatrist ​ Reset is also committed to supporting the performing arts is also seeking: Voice instructor Piano or other instrument instructor Acting coach ​ Contracts are flexible and range from 1 half day to 5 full days/week. Monthly rental fees vary depending on availability, number of days/week, term, and occupation. 3 12'X10' rooms available.

Furnished Chiropractor offices
Starting at $1,020/mo.
Private Office for 2
three months min. term
Show Rates
| | |
| --- | --- |
| 3 months min. term | $1,200/mo. |
| 12 months min. term | $1,080/mo. |
| 24 months min. term | $1,020/mo. |
Large adjustment room with two adjusting tables for an independent chiropractor (s). And a 10'X12' private office for consultation. Soundproofing features included. Waiting room, advertising, utilities, website space, receptionist, …
View Details

Healthcare Professional Office 1
Starting at $540/mo.
Private Office for 2
three months min. term
10'X12' Office for a healthcare professional. Door and soundproofing features included. Utilities, waiting room, website space, receptionist, break room, and common areas included.
View Details
Amenities & Services at 4833 Minnetonka Boulevard
Accessibility

Coffee/Tea

Filtered Water

Hosted Reception

Mailbox Services

Parking

Pet Friendly

Phone

Print/Scan/Copy

Storage
Space Types at 4833 Minnetonka Boulevard
Reset Chiropractic and Holistic Health
4833 Minnetonka Boulevard, Minneapolis, MN 55416