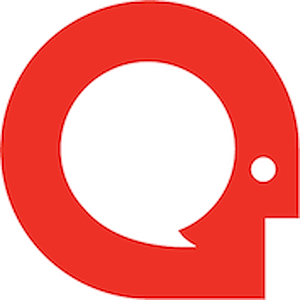 41 Followers
Extended
What's this?
This location is in the extended LiquidSpace network. Partners in the extended network have space that fits your need and may have availability.
Serendipity Labs OSW is a contemporary alternative to the standard work environment: an ultra-modern walk-in workplace. With a stylish interior, top-notch features, available hospitality services, and high-level security, offering startups, independents, mobile employees, and teams a space to get inspired and work in style. Mix of private offices, workstations, team rooms, coworking and meeting rooms.
Located at One South Wacker Drive in the West Loop of Downtown Chicago. We are on the corner of West Madison Avenue and South Wacker Drive. Conveniently located 1 block from Ogilvie Transportation Center, 1 block from Union Station and 1 block from the Chicago Transit Authority elevated train.

25 Coworking Passes Available
Build your business and maintain momentum at Chicago's smartest walk-in workplace. Serendipity Labs provides a contemporary alternative to the standard work environment: an ultra-modern walk-in workplace. With a stylish interior, …
View Details
Amenities & Services at One South Wacker Drive, Suite 200
WiFi

Accessibility

Catering

Coffee/Tea

Entry

Filtered Water

Furnished

Hosted Reception

On-site Restaurant

Parking

Phone

Print/Scan/Copy

Room Set-up

TV/Monitor

Video Conference

Whiteboard
Space Types at One South Wacker Drive, Suite 200
The heart of downtown Chicago
Community Serendipity Labs Chicago Chicago Loop in Chicago
41 People favorited spaces at Serendipity Labs Chicago Chicago Loop in Chicago
41 followers at Serendipity Labs Chicago Chicago Loop in Chicago
Gregory Marsh started folowing 2 years ago
Elena Luneva, Christopher Kabat, chuck labi, Jacqueline McDermott, Mark Gilbreath, Marcus Coleman, Charles Celander, Samantha Law, Michele Haram, Michelle, Asha Frazier, Jill Grant, Martha Cowley, Richard – Content @ LiquidSpace – Heby, Jim Swanson, Laura Levko, Samantha Walker, Dougal Jeppe, Jill Grant, Thomas Fernandes, Meta Brown, Carolyn Van Slyck, Greg Cinnamon, Mark Gilbreath, Jill Grant, LiquidSpace Team, Donna Yan, Rob Carrara, Ben Ruff, David J Bland, Brittany Dubinsky, Pierce Neinken, Gregory Tall, Andreas Brandl, Jill Grant, Ryan Wheeler started folowing one year ago
Matt Weiner, Marielle Desir started folowing 8 months ago