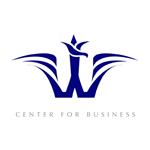 PROWORKS INC.
1441 Kapiolani Boulevard, Suite #1115, Honolulu, HI 96814
PROWORKS INC.
3 Followers
Make the most of your business' flexibility with this attractive Honolulu virtual office. This center has first class on-demand services such as flexible time (hourly, daily, monthly) workstations, conference/meeting room, local coffee, tea, water, internet and parking. This is a true international business support center including support in market entry, company formation, visa applications, accounting, tax, payroll and other areas available in English and Japanese. This Honolulu virtual office offers a prime address and is conveniently located in the heart of Honolulu as part of the world famous Ala Moana Shopping Center. Station and ready to help you maximize efficiency and your brand image. Location Located in the heart of Honolulu, as part of the world-famous Ala Moana Shopping Center, the PROWORKS Business offers a prime business address, flexible workspace and all support services that a business may need when starting or operating in the Aloha state, that enjoys interlinked access to the Ala Moana Center and all its amenities including free and paid public transportation to and from the Center, free customer parking, world famous brand shops and department stores, restaurants, entertainment, information center and other services offered here. Amenities Located on 11th floor by the elevators for easy access; executive modern design, client reception and meeting room for 6 to 8 people, Steelcase open hot-desk workstations overseeing the Ala Moana Shopping Center, Waikiki and partially south shore of Oahu. •Easy access with free parking and both free and paid transportation to and from the centre •Mon – Fri (8:00 am to 6:00 pm access and security) •Full-time multilingual support concierge staff (English, 日本語) •Free guaranteed high speed internet and air conditioning •Color printer, copier, scanner and fax •55" Smart HDTV •LOCAL coffee, tea and water •All other amenities offered by the Ala Moana Shopping Center

Co-Working Space
Starting at $445/mo.
For 1 Open Desk (2 available)
1 month min. term (Auto - renewed)
The Coworking space is furnished with private modern workstation with wireless or plug-in and go connection, color copier, scanner, printer and fax, Local coffee and tea, etc.. (Mon-Fri: 8:00am - 6:00 pm) FREE PARKING. This …
View Details
Amenities & Services at 1441 Kapiolani Boulevard, Suite #1115
Accessibility

Catering

Coffee/Tea

Entry

Filtered Water

Furnished

Hosted Reception

Mailbox Services

Meeting Rooms

Parking

Phone

Print/Scan/Copy

Projector

Storage

TV/Monitor

Video Conference

Whiteboard
Space Types at 1441 Kapiolani Boulevard, Suite #1115
PROWORKS INC.
1441 Kapiolani Boulevard, Suite #1115, Honolulu, HI 96814