376 people are looking at this space
Event Space for 80 at EVO3 Workspace
620 East Main Street, #6, Frisco, CO 80443
Event Space
Full event space available including large screen, projector, microphones, advanced speaker system, and full kitchen.
6AM
7AM
8AM
9AM
10AM
11AM
12PM
1PM
2PM
3PM
4PM
5PM
6PM
7PM
8PM
EVO3 Workspace
620 East Main Street, #6, Frisco, CO 80443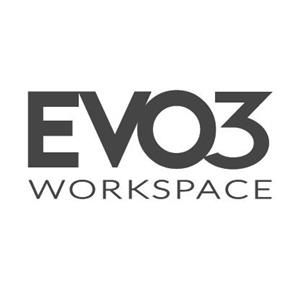 About EVO3 Workspace in Frisco
Coworking
Entrepreneurial, creative, techy vibe shared environments, with mostly open floor space and some private offices. Community and networking a big draw.
EVO3 is the premier coworking space in Summit County, Colorado. Located within minutes of 6 world-class Colorado ski resorts and steps from Lake Dillon, we are a community of people who could work from anywhere but choose to work together, more productively, sharing resources. We are more than just a reason to leave the home offices and coffee shops behind. What makes more sense for creative thinkers, remote workers, entrepreneurs, and freelancers is this: innovation and growth are more likely to come from collaboration and the free flow and sharing of ideas, not from lone efforts. Our strategic partnerships and mentors allow us to function as a "business concierge" to our members and guests.

For 1 Open Desk (1 available)
1 month min. term
Our Hot Desks are located in our large shared space. Views of mountains from all desks. High speed wifi, coffee, tea, beer and Cat6 ethernet included. 24/7 access Open desk in shared space Wireless high speed internet Wired …
View Details

Private Office Suite
$650/month
Private Office for 2
1 month min. term
24/7 access Private office suite Wireless/wired high-speed internet Monitor compatible desk Coffee / Tea / Beer / Snacks Conference room time Free parking 3 days/month at any Proximity Network Location
View Details

For 1 Dedicated Desk (1 available)
1 month min. term
Our Reserved Desks are located in our large shared space. Views of mountains from all desks. High speed wifi, coffee, and Cat6 ethernet included. 24/7 access Reserved desk in shared space Wireless high speed internet Wired …
View Details