Office Suite for 6 at Victory Workspace (Formerly Laptop Lounge)
1261 Locust St, Walnut Creek, CA 94596
Genentech - 5 Non Dedicated Desks/Office | 600 sq ft
Victory Workspace (Formerly Laptop Lounge)
1261 Locust St, Walnut Creek, CA 94596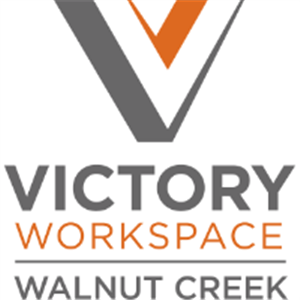 About Victory Workspace (Formerly Laptop Lounge) in Walnut Creek
Coworking
Entrepreneurial, creative, techy vibe shared environments, with mostly open floor space and some private offices. Community and networking a big draw.
In the heart of Walnut Creek, Victory Workspace offers coworking and executive offices with a mission to create a community that inspires extraordinary success. Similarly to our previously location - Laptop Lounge - we offer day passes, dedicated desk and private offices.

Dedicated Desk
Starting at $536/mo.
For 1 Dedicated Desk (2 available)
1 month min. term
Victory Workspace provides business owners, entrepreneurs and home office heroes a shared workspace, the tools they need to be professional, productive and profitable, and a community of like-minded individuals for collaboration, …
View Details

Open Workstation
Starting at $266/mo.
For 1 Open Desk (8 available)
1 month min. term
In the heart of Walnut Creek, Victory Workspace offers coworking and executive offices with a mission to create a community that inspires extraordinary success. Similarly to our previously location - Laptop Lounge - we offer …
View Details