Team Office for 3 at RICO
810 Lawrence Drive, 116, Thousand Oaks, CA 91320
Unique Office with Large Whiteboard | 200 sq ft
We have a large, window office available for rent that can accommodate 1-3 people. This office has a brand new custom carpet tile design, glass wall, soft incandescent lighting and fresh paint. Work in absolute ergonomic comfort with Herman Miller's top end Embody chair and a motorized sit/stand EvoDesk (additional desks and chairs available). Also included with your rent is a 12' whiteboard, projector with Apple TV, Cisco IP phone (monthly service charge applies per line), business class fiber internet, weekly janitorial service, printer/scanner access and free parking. Access to all common areas, conference room and kitchen included. Conference room accommodates 8 people and includes a projector with Google Chromecast. Kitchen appliances include full size refrigerator, toaster oven, microwave and Breville espresso machine (locally roasted coffee included!). If you need a quiet, top of the line office to run your business, look no further. Creative and technical professionals alike will love the quality and attention to detail that makes this space aesthetically appealing and enjoyable to work in. Don't settle for a boring executive center when you could work in this inspiring suite!
RICO
810 Lawrence Drive, 116, Thousand Oaks, CA 91320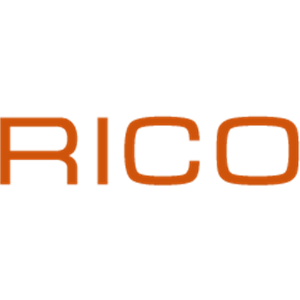 About RICO in Thousand Oaks
Private Business
Larger more cost effective space from a desk to a floor and conference rooms shared with the host company and a few others. Find synergies and a culture fit.
RICO is a boutique Web Software Design and Engineering firm located in Thousand Oaks (Newbury Park), CA. Over the past 10 years we have been privileged to utilize our skills and creativity to build efficient web-based software systems that are at the operational center of many well-known organizations. We are a team of welcoming, friendly, creative professionals that love to meet new people, make connections and continually better ourselves.