651 people are looking at this space
Event Space for 175 at Studio 333
333 Caledonia St, Sausalito, CA 94965
Main Gallery
The Studio 333 Main Gallery area is a 1,500 sq. ft. workspace with 3 breakout rooms. This is the perfect location for off site team building retreats, seminars, workshops and other business functions. We also host holiday parties, birthdays, wedding receptions and other special occasions.
Amenities & Services
Projector
Epson HDMI projector and 12 ft. monitor.
Room Set-up
room can be configured to set up 100 isle seating and 75 classroom style seating
Whiteboard
3' x 4' white board and flip charts available upon request
Catering ($)
Studio 333 can provide you with catering options. you are also welcome to bring in your own catering. Make it a fun event and have a food truck
Coffee/Tea
coffee and tea provided to our co-op tenants.
Notary Services ($)
notary services provided upon request
On-site Restaurant
There are many restaurants in walking distance from the gallery
TV/Monitor
12 ft. monitor in main gallery area. 40" HDMI screens in each of the breakout rooms
Accessibility
Studio 333 is ADA approved in the main gallery area. The upstairs loft is accessible by stairs only
6AM
7AM
8AM
9AM
10AM
11AM
12PM
1PM
2PM
3PM
4PM
5PM
6PM
7PM
8PM
Studio 333
333 Caledonia St, Sausalito, CA 94965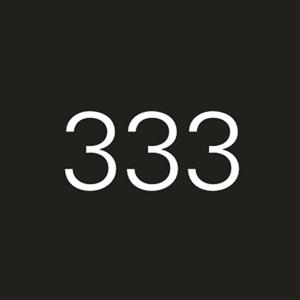 About Studio 333 in Sausalito
Coworking
Entrepreneurial, creative, techy vibe shared environments, with mostly open floor space and some private offices. Community and networking a big draw.
A Creative Lounge - We are a group of people who come to a loft in an art gallery to get our shit done. It's also nice to be around other people who make us happy when we see them. That's all. We don't all do the same stuff, which works out really well. But this is a tight group that interacts and gets creative with each other.

Co-op Work Loft
$300/month
For 1 Open Desk (6 available)
1 month min. term
As a member you have access to the main gallery, loft and garden courtyard Mon. – Fri. from 8am to 5pm. We are a group of people who come to a loft in an art gallery to get our shit done. It's also nice to be around other …
View Details
Rating and Reviews for Main Gallery
Main Gallery
Wonderful, creative, and productive space. Has all the amenities you need for a retreat, business, or creative meeting. The art in the gallery and on the walls were visually inspiring and welcoming. The host, Christopher, was very gracious, super friendly, and helpful! Thank you, great space!