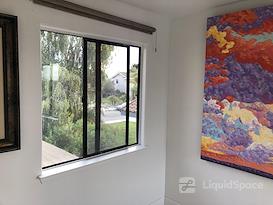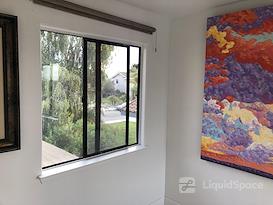 Event Space - 1 Available
Tarete
865 Amethyst Drive, Santa Maria, CA 93455 -
Confirmed Open
Vibrant Office Event Space with Views
Space for an office event. This office event listing is in a private home with gorgeous natural light and views on 3 sides. Sounds of nature including birds and a fountain come through the windows. The space can be used as a collaborative space or by an individual desiring an office at an affordable price. There is a printer, shredder, glass writing board, chair, & desk available for use or bring your own furnishings, if preferred. Free wifi. Keurig coffee maker & adjacent loft breakout meeting space. There is a large lawn looking over a coastal dunes preserve. Available for use 8 a.m. to 5 p.m., Mon-Fri. Hours outside of posting will be considered on request. Contact us if additional accommodations are needed. Serious inquiries only. No smoking, marijuana, or drugs on the property.
36
people are looking at this space
Tarete
865 Amethyst Drive, Santa Maria, CA 93455
Tarete
865 Amethyst Drive, Santa Maria, CA 93455
We sell character through a variety of products and services.